NBA
NBA
NBA
NBA Draft
Why Woj expects a 'race to the bottom' for Victor Wembanyama
Adrian Wojnarowski says he expects some NBA teams to tank in order to enhance their odds at landing Victor Wembanyama in the 2023 draft.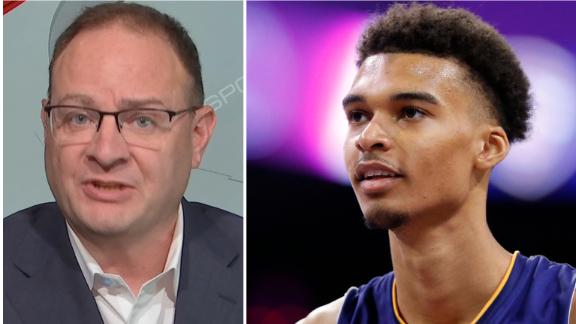 NBA
Wembanyama, Henderson put on a show in duel of top NBA prospects
In a faceoff of the top two prospects in the 2023 NBA draft, Victor Wembanyama and Scoot Henderson show off their skills in Las Vegas.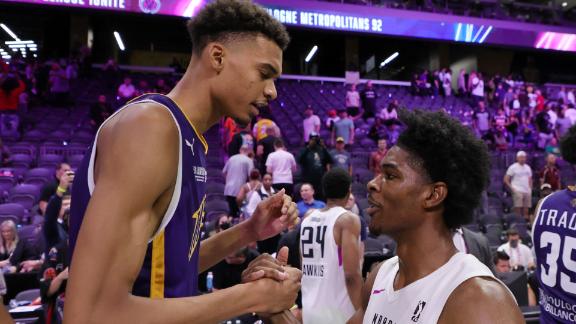 NBA
NBA
NBA
NBA
Projected top pick Wembanyama reveals who he molds his game after
Victor Wembanyama, the projected No. 1 pick in the 2023 NBA draft, says his style of play is a mixture of Giannis Antetokounmpo, Kevin Durant and Rudy Gobert.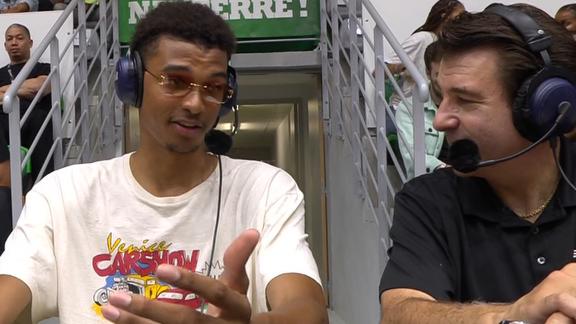 NBA
NBL
36ers coach Bruton on Kai Sotto's growth, future role & social media noise
Adelaide head coach C.J. Bruton discusses where he wants to see Kai Sotto's game rise to, amid the hype that surrounds the 36ers' young big.