Top Headlines
Power rankings
Stephen A.: AB is an 'absolute embarrassment' right now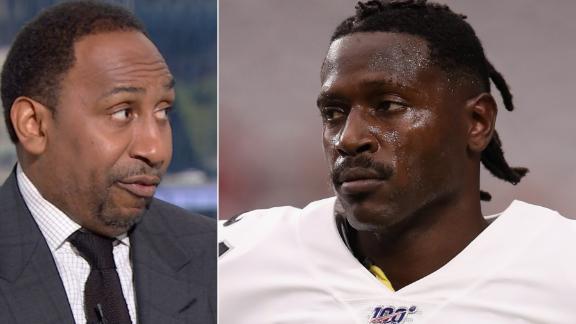 Stephen A.: Jerry Jones doesn't owe Zeke an apology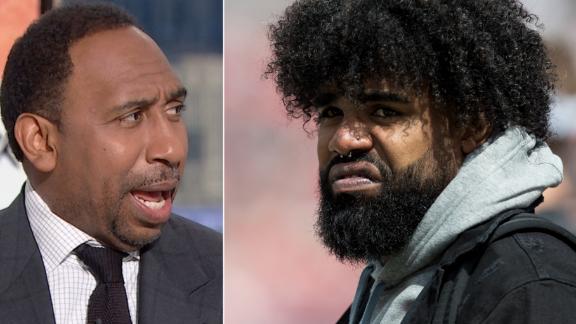 Preseason Week 2
Garoppolo throws pick on opening drive
Jimmy Garoppolo looks to connect with Marquise Goodwin and is picked off by Isaac Yiadom.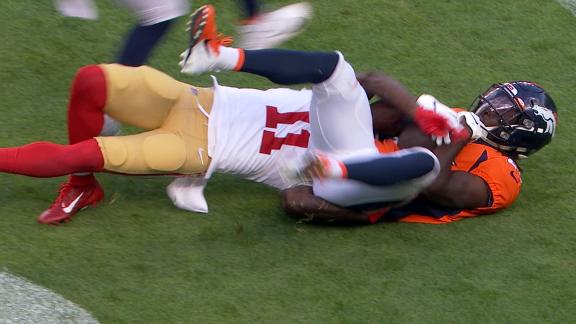 49ers' kicker lays out Broncos' kick returner
49ers kicker Mitch Wishnowsky flies down the field and lays a hit on Devontae Jackson.

Sign up to play the #1 Fantasy game!
Catch up on Draft Academy on ESPN+
AP Photo/Jay LaPrete

An 8-part documentary following six players on their journey to the 2019 NFL Draft, including Nick Bosa, Drew Lock, Marquise Brown and Josh Jacobs on ESPN+
Rich Graessle/Icon Sportswire

NFL Nation tabs Mr. Training Camp for every team, from the reigning Defensive Player of the Year to a potential quarterback of the future.
No bad days for the 'Ric Flair of the NFL'
Nhat V. Meyer/MediaNews Group/The Mercury News/Getty Images

The NFL has a Gronk-sized hole to fill. Enter the 49ers' Pro Bowl tight end and his infectious, tattoo-getting, TD-scoring, Joker-obssessed lust for life.
AP Photo/Marcio Jose Sanchez

Having young stars is great ... until you have to pay up on their second contract. Here are the teams facing tough challenges in the near future.
Customise ESPN