Hamilton crawls home to win despite puncture
Lewis Hamilton manages a seventh British Grand Prix title with a front puncture. Watch the British Grand Prix on ESPN.
'Crazy' 3-tyre finish by Lewis Hamilton
Nate Saunders reacts to Mercedes' double-tyre disaster and Lewis Hamilton's three-wheel finish at the British Grand Prix.
'Bad luck' as Bottas misses out on points
Nate Saunders feels sorry for Valtteri Bottas as he misses out on points and possibly the championship.
Saunders: Red Bull might wonder what might have been
Nate Saunders says Max Verstappen could have won the British GP if he had not pitted.
Perez: Testing positive 'one of the saddest days of my career'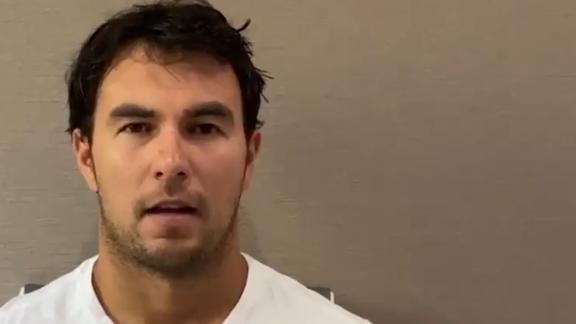 Riccardo's advice for those struggling with mental health