Customise ESPN
College Football Podcasts
THE STATE OF TEXAS A&M
TEXAS A&M VS. ALABAMA
8 P.M. ET ON SATURDAY
The back-and-forth history of Jimbo Fisher and Nick Saban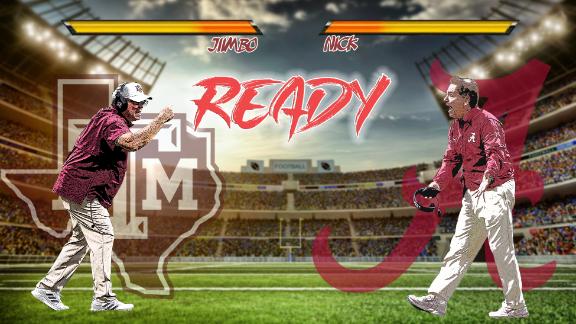 Revisiting the history behind the Saban-Fisher relationship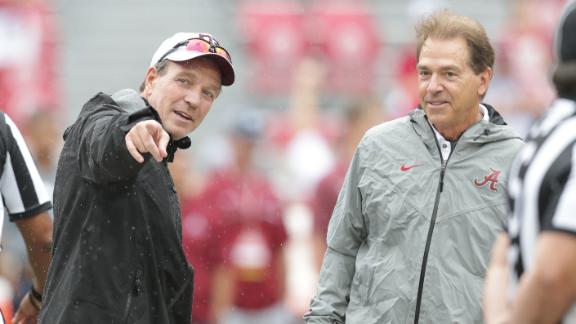 Customise ESPN
Red Cross

If you would like to help, please visit redcross.org/espn to help the Red Cross respond to and help people recover from this disaster.
Photo by Joe Faraoni / ESPN Images

College GameDay goes to Lawrence, Kansas, on Oct 8. Check back here for everything you need to know about where the show is headed each week.
Dan Sanger/Icon Sportswire

Jim Leonhard is one of the top young defensive minds in college football. Will he take over full time at Wisconsin? Or could Wisconsin lure someone like Kansas' Lance Leipold or Baylor's Dave Aranda?

Scott Winters/Icon Sportswire

Our draft analysts weigh in on the top defensive front prospects. Who looks like a first-round pick? Who is rising? And who is flying under the radar?
Grant Halverson/Getty Images

Week 5 of the college football season saw many trolls heckle their opponents. Here are some of the best barbs.