Ole Miss' road to their first baseball national championship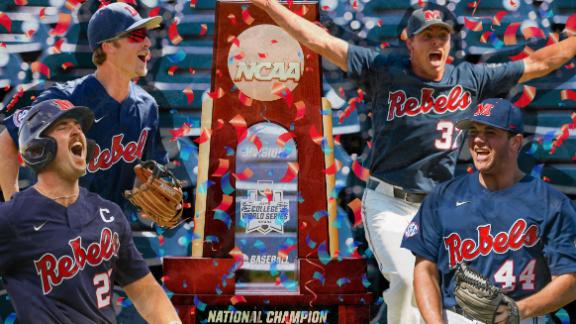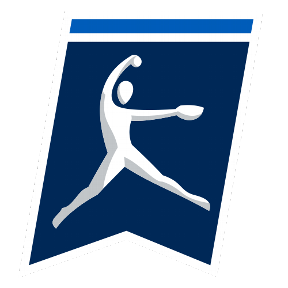 OKLAHOMA DOMINATES AGAIN
SOONERS WIN SECOND STRAIGHT WCWS
No. 12 Hogs' Podojil comes in clutch against Aggies
Anna Podojil shares Arkansas' game plan and accolades as she scores the only goal of the 1-0 win against Texas A&M.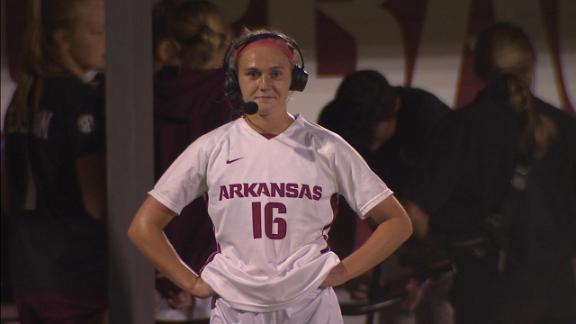 Anderson loves seeing Auburn's growth this season
Following a career-high 26-kill match in a win against MS State, Akasha Anderson explains how special the Tigers are this season as they remain undefeated.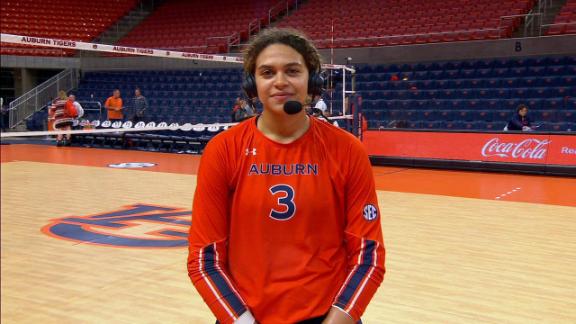 Grome says 'connection' with UK teammates paying off
After helping shorthanded No. 18 Kentucky overcome the loss of key hitters to down Missouri, setter Emma Grome credits extra hours in the practice gym.
Knox points to Tide's chemistry in six-game win streak
Following her goal and two assists in No. 6 Alabama's 3-0 win over Texas A&M, Felicia Knox explains how team chemistry has kept the Tide rolling.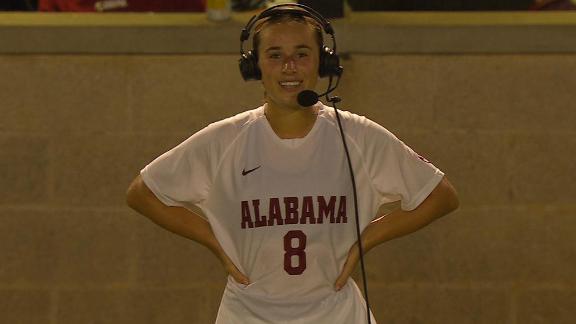 McGuire on Rebels' best SEC start in program history
Marykate McGuire details Ole Miss' 3-0 start in SEC play and its program-best 11-match unbeaten streak after scoring the game-winner to take down Auburn, 1-0.
Lovett keys Lady Vols' aggressive approach in win
Erykah Lovett explains the importance of Tennessee bouncing back with a 3-0 sweep over Texas A&M in order to continue building its confidence.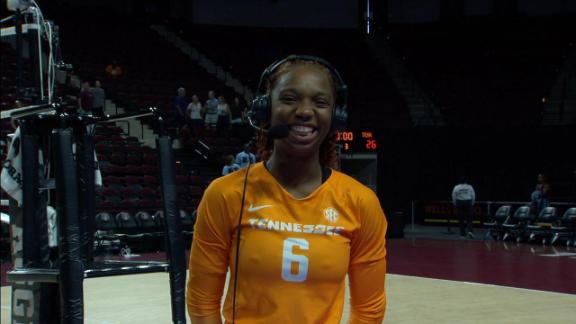 Vandy's Ambrose praises Baker and Kerr for goals in win
Darren Ambrose describes it as the "wackiest three minutes" with late goals coming from Maddy Baker and Alex Kerr to lift Vanderbilt to a 2-0 win over Mizzou.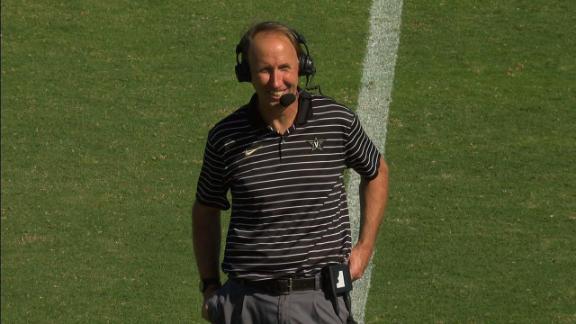 Auburn's Scheer shares key to success in win over Bama
Freshman Madison Scheer details her 20-kill performance and the Tigers' red-hot start to the season as they remain undefeated with a 3-1 win past the Crimson Tide.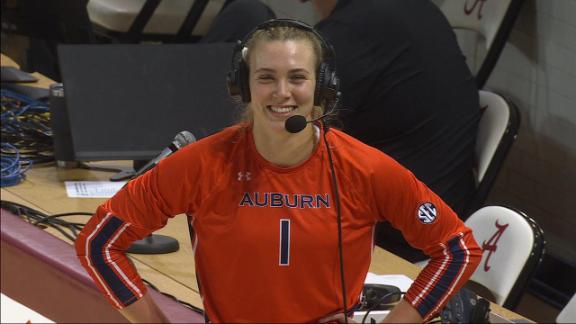 Washington describes UGA's drive to be successful
After the 3-0 victory to help the Bulldogs get their first win in Gainesville in program history, Joyelle Washington explains how hard the team has worked thus far.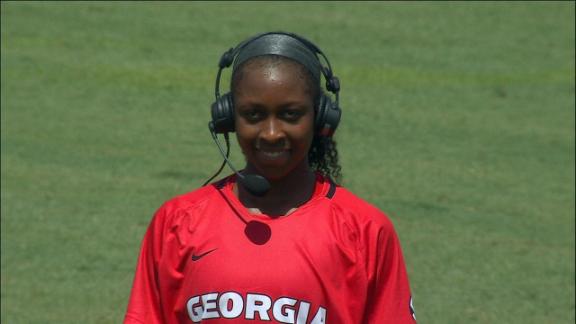 Rutherford leads No. 15 Kentucky's redemption vs. LSU
The Wildcats' Reagan Rutherford discusses her approach against single-blocks and in leading back row attacks after an 18-kill performance in a 3-0 sweep of LSU.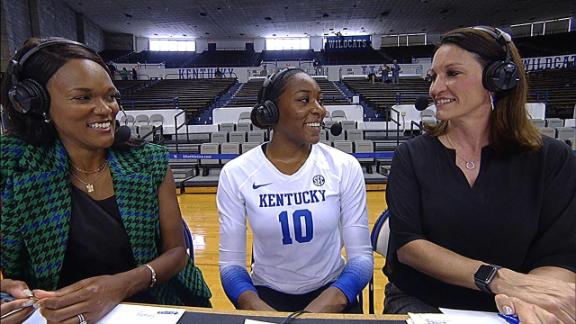 Aggies' Meuth credits teammates for win vs. Vols
After slamming 30 kills on 47 attacks in a gritty 3-2 win against Tennessee, Caroline Meuth says "those aren't me, those are the team."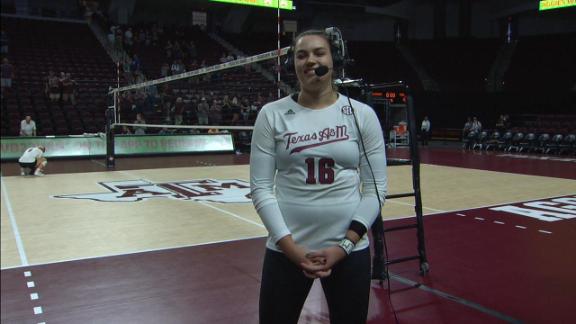 Hudson shares LSU's thrill over back-to-back wins
While beginning conference play with a 2-0 start, Sian Hudson praises her players and reflects on a victory against Missouri.