WEEK 5 HIGHLIGHTS
Abram Smith rushes for 70-yard TD as Defenders move to 5-0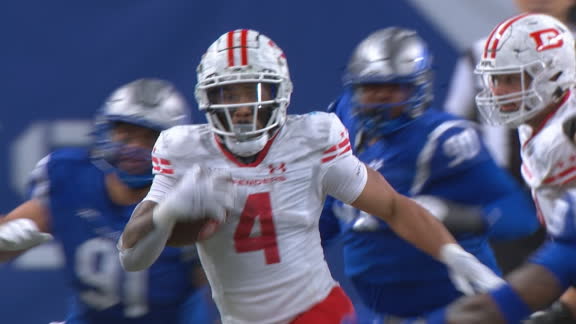 Orlando's Charleston Rambo comes up with incredible TD catch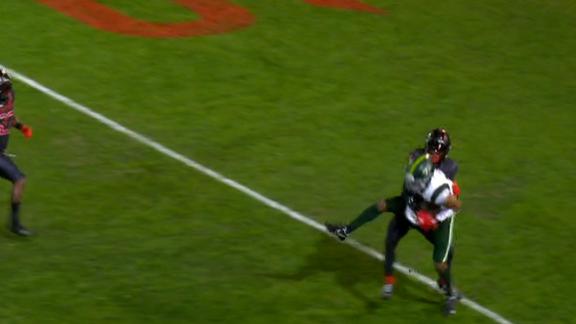 XFL SCOREBOARD
WEEK 5 GAMES
Darren Evans' INT seals game for Renegades as time expires
Renegades' Darren Evans comes up with an interception as time expires, sealing Arlington's 12-10 win over San Antonio.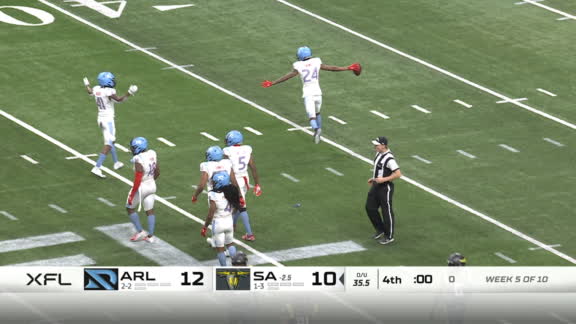 Shakur Brown gets crucial INT for the Renegades
Renegades' Shakur Brown picks off Jack Coan late in the game as Arlington holds on to the lead.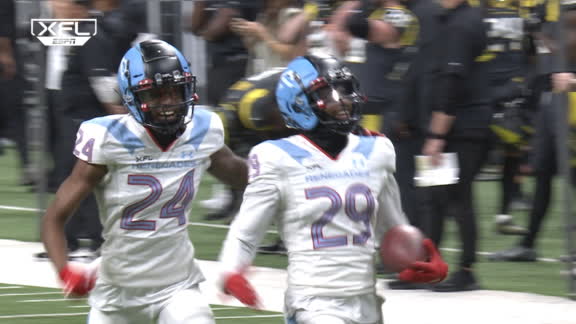 De'Veon Smith punches it in to give the Renegades the lead
Arlington RB De'Veon Smith takes the handoff and muscles forward for a touchdown.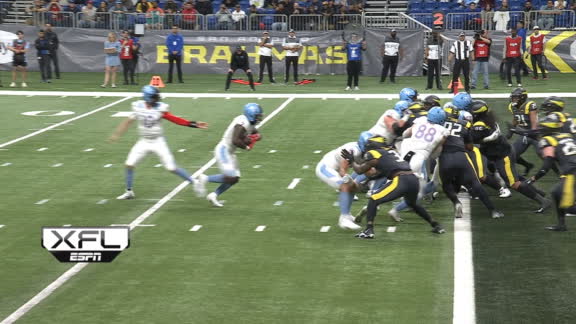 T.J. Vasher is left wide open for a Brahmas TD
San Antonio QB Reid Sinnett finds T.J. Vasher wide open in the end zone for a touchdown.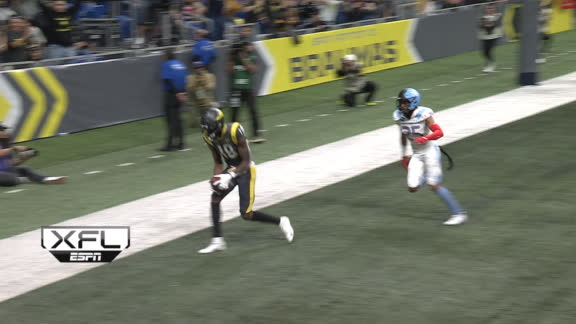 Vipers add to lead with late TD
Luis Perez finds Jeff Badet for a 35-yard touchdown and after a failed one-point conversion, the Vipers go up 35-26.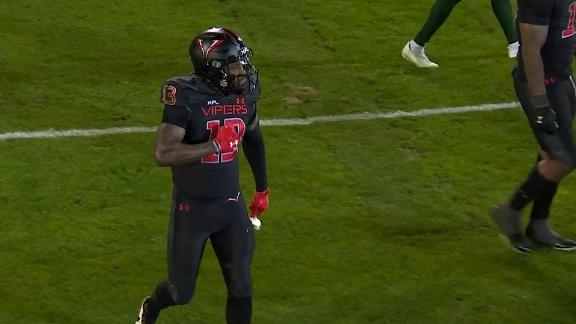 Devin Darrington scores for the Guardians
Devin Darrington does his part to keep the Guardians within a possession of the Vegas Vipers late.