Formula One
Mick Schumacher slams into the barriers after spinning in wet conditions
Mick Schumacher loses control of his Haas at the end of the first practice session for the Japanese Grand Prix.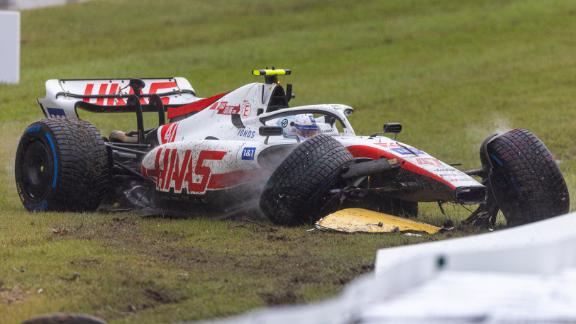 AutoRacing
Edmondson: F1 in danger of becoming championship for accountants
Laurence Edmondson feels teams finding ways around the budget cap leaves Formula One in danger of being a championship won by accountants.
Formula One
Stanley Bielecki Movie Collection/Getty Images

Maurice Hamilton looks at the remarkable tale behind Steve McQueen's 'Le Mans' film, as revealed in a recently-released documentary.

Phil Cavali Photography

After training for a year, Brehanna Daniels got her shot changing tires in the Trucks and Xfinity races, becoming the first African-American woman to work the pits in a NASCAR Series event.
Customise ESPN