As football around edges ever nearer to a full return, several clubs have thought to add fan-friendly face masks to their respective online stores.
Many clubs selling are donating the proceeds of all their mask sales to relevant charities fighting against the coronavirus pandemic at home and around the world.
Barcelona announced this week that club-themed masks were being released from official outlets -- specifically for those supporters looking to protect themselves while proudly displaying their football allegiance.
- ESPN+: Stream ESPN FC TV daily and 30 for 30: Soccer Stories
These are the first Barça masks with an exclusive design ... Stay tuned! 💙❤️ pic.twitter.com/DXguL6lFpW

— FC Barcelona (from 🏠) (@FCBarcelona) May 25, 2020
The Spanish giants are just the latest club to unveil their own branded range of face protection.
⚫️🔴 Mund-Nasen-Bedeckung ⚫️🔴

Folgende 0️⃣4️⃣ Design-Varianten können ab sofort vorbestellt werden...
➡️ https://t.co/Y9jycssmZP#Bayer04 | #Werkself pic.twitter.com/W4P0iBDQx6

— Bayer 04 Leverkusen (@bayer04fussball) May 13, 2020
With the Bundesliga whirring back into life before most other leagues, it's little wonder that quite a few German teams have official masks on offer.
Bayer Leverkusen have four designs to choose from, though we can only assume that the roaring "lion face" is by far and away the most popular.
Special masks available now for all #FCBayern fans!

Each mask was made as unique item and all proceeds will support #WeKickCorona ➡️ https://t.co/FyQV7GERw2

— FC Bayern English (@FCBayernEN) April 24, 2020
Launched in April, Bayern have a full range of different designs to pick from with all money going directly to the We Kick Corona campaign, a fundraiser set up by Joshua Kimmich and Leon Goretzka.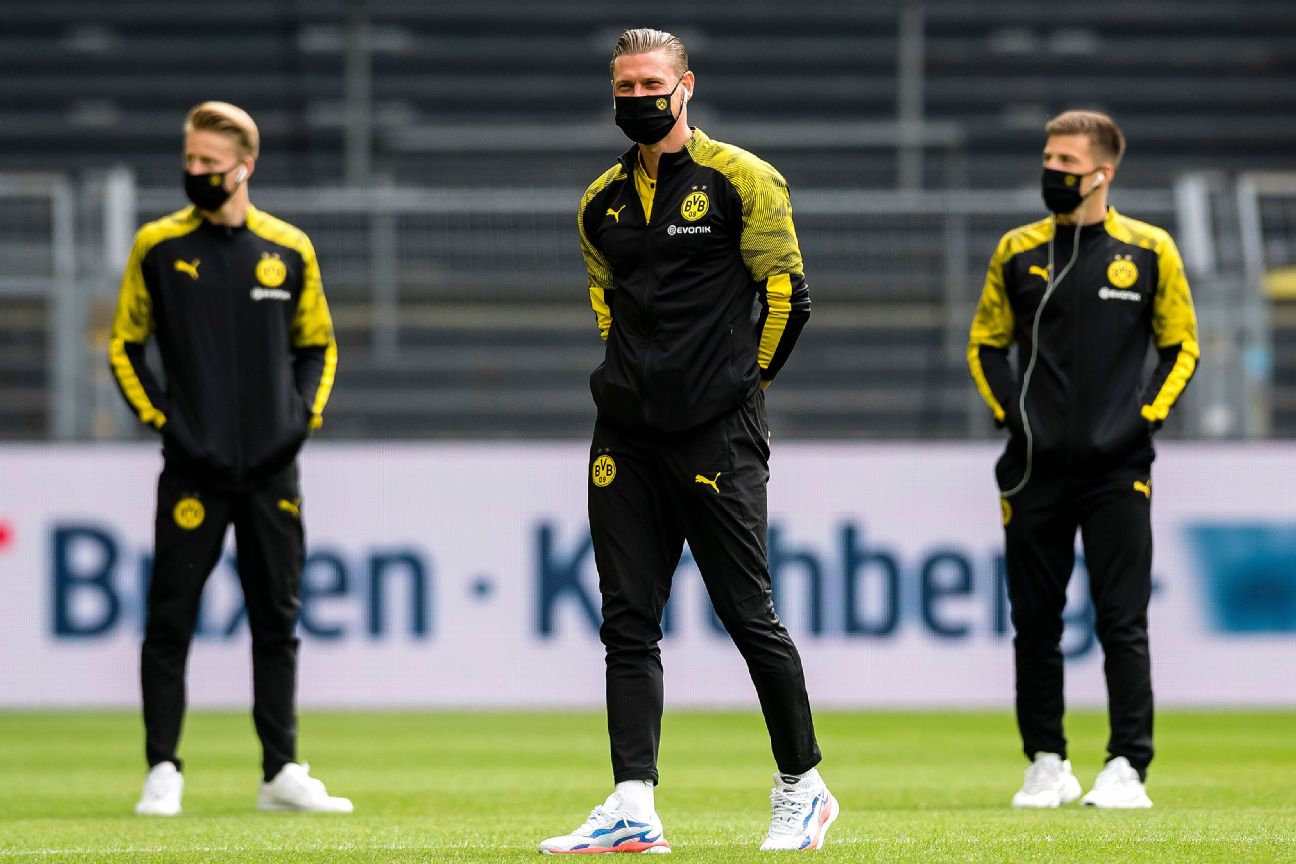 BVB also have a protective mask on sale that wouldn't look out of place in The Yellow Wall.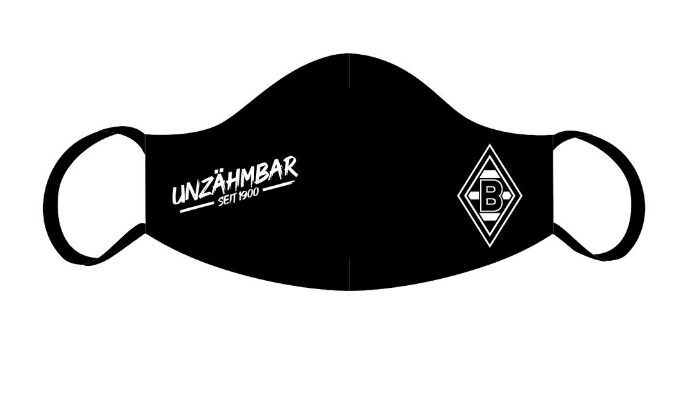 Gladbach have a black mask with their slogan "Unzahmbar" (which roughly translates as "Indomitable") emblazoned across the front.
Mask on and stay safe ✌️ pic.twitter.com/xNqe8UAMMV

— André Silva (@andrevsilva19) May 18, 2020
Eintracht Frankfurt have striker Andre Silva, modelling their mask which they hope will help fans "show their colours" and "do good."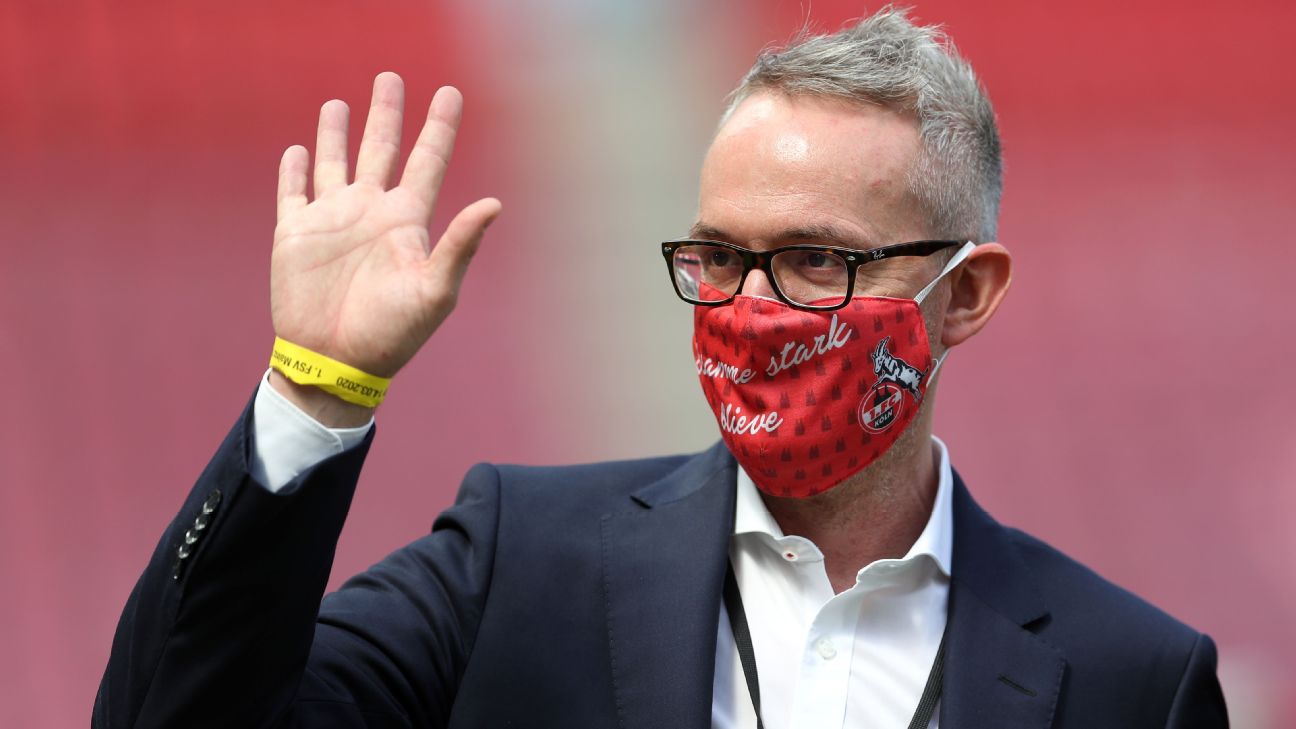 Cologne have also opted for a slogan on their official club masks -- "Zesamme stark blieve" or "Stay strong together" -- as worn here by club CEO Alexander Wehrle.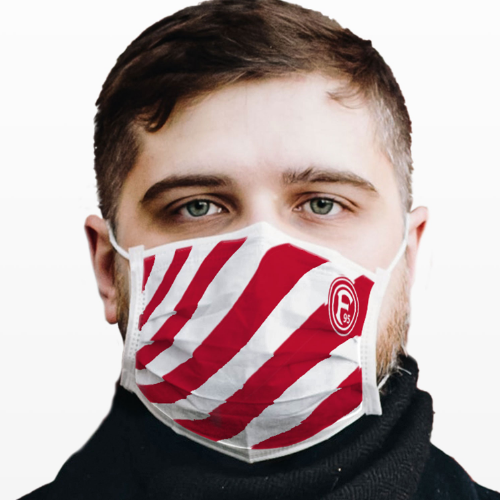 Red, white and stripy all over, Fortuna Dusseldorf have what might be the snazziest mask on offer.
#HerthanerHelfen - auch weiterhin! Am Mittwoch übergab @paulkeuter im Namen von Hertha BSC 1.000 OP-Masken und blau-weiße Mund-Nasen-Bedeckungen an die Kinderklinik der Charité im #Wedding. 😷💙#hahohe pic.twitter.com/T6QZnYQep8

— Hertha BSC (@HerthaBSC) May 21, 2020
Not only have Hertha Berlin made their blue-and-white masks available to fans via their online store, the club have also been donating large boxes of them to local children's hospitals.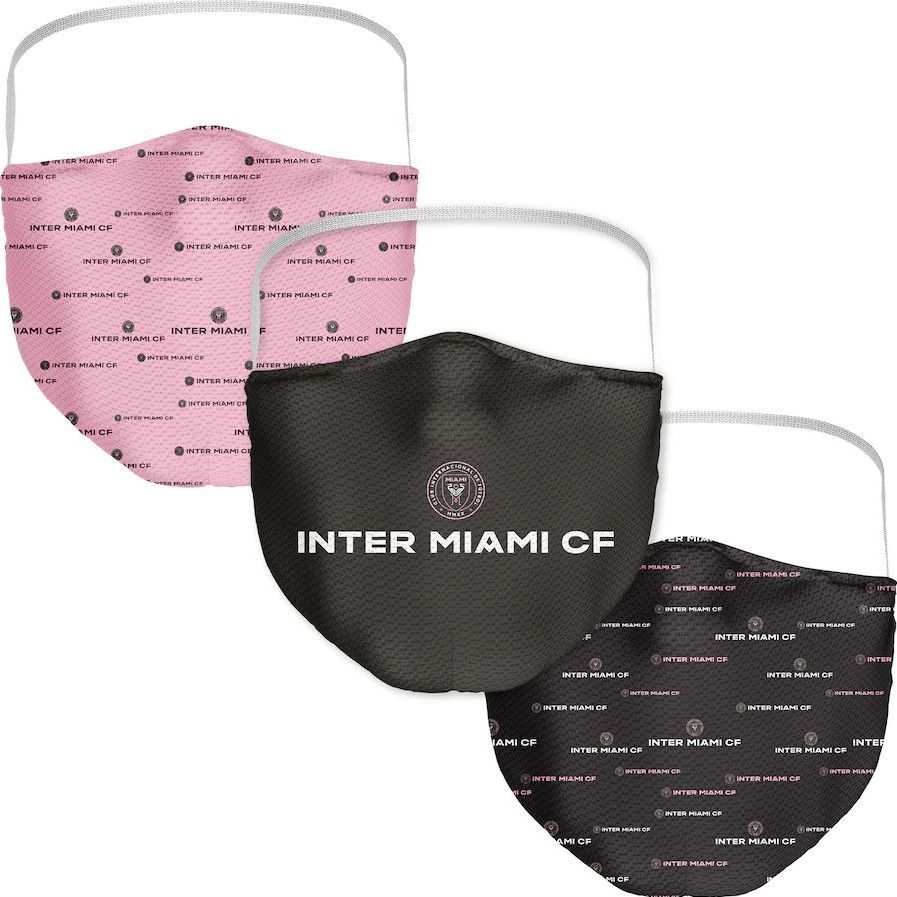 It's also worth mentioned that Major League Soccer fans are well catered for with the league selling masks bearing the livery of every single club -- from Atlanta United to Vancouver Whitecaps. But arguably the pick of the bunch is Inter Miami's offerings.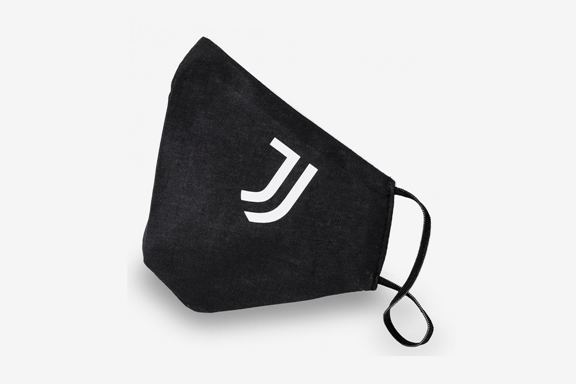 Over in Serie A, Juventus are selling a pack of three Bianconeri face masks via their online store, simply executed with the club logo.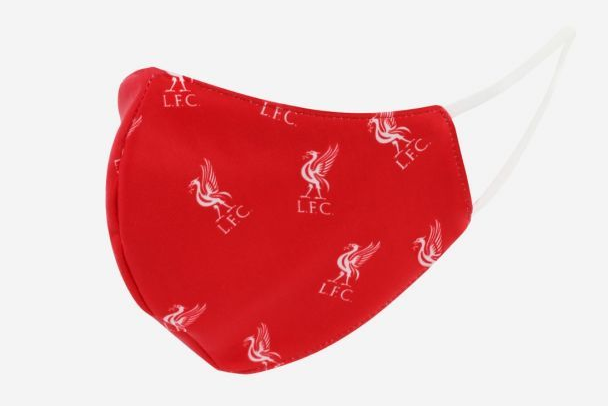 Liverpool have also led the way by adding red protective "LFC" masks to their store inventory.
Wow! Danke Euch allen und mittlerweile gibt es ja schon ein drittes Modell - online hier: https://t.co/fSKTqCSuqZ #allegemeinsam #maskeauf #SCR2020 pic.twitter.com/j3wX58lwqn

— SK Rapid (von 🏠) (@skrapid) May 23, 2020
Austrian club Rapid were one of the very first to offer face masks in club colours, with the range now extended to three alluring designs.
Es geht nur zusammen!💚 #Teamgeist | #Werder | #svwb04 pic.twitter.com/fsVX6wJ8Wp

— SV Werder Bremen (@werderbremen) May 18, 2020
Available in two sizes, Werder Bremen are selling a suitably green mask as ably modelled here by head coach Florian Kohfeldt.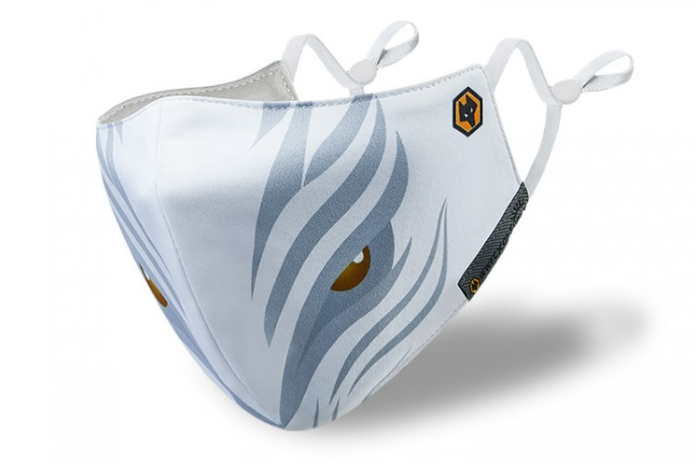 Wolves were the first Premier League side to launch their own face masks, which are available to pre-order.
As the club themselves say, there is no better way to thank NHS frontline workers while still showing your support for Wolves.