The transfer window may have slammed shut, but that doesn't mean the rumour mill has shut down! Speculation over summer moves is heating up so check out the latest gossip below, and see all official deals here.
TOP STORY: Man United eyeing Valverde if Pogba leaves
Manchester United are monitoring Real Madrid midfielder Federico Valverde in case they lose Paul Pogba this summer, reports the Sun.
United scouts have reportedly been watching the Uruguay international regularly for some time, but they have stepped up their efforts this season with a view to a possible move this summer.
Valverde, 22, has impressed for Zinedine Zidane's side this season and it's his versatility that has seen United place him high on their list of potential targets.
United are once again facing the potential exit of Pogba this summer, with his agent Mino Raiola suggesting that the Frenchman may seek a move away from Old Trafford at the end of the season. Juventus are the favourites to re-sign the World Cup winner, should he decide to turn his back on Ole Gunnar Solskjaer's side, with Real Madrid also linked.
Valverde could replace some of Pogba's qualities, particularly his box-to-box running, but has four years left on his contract and Madrid will be asking for over €150m to sign him.
- Stream ESPN FC Daily on ESPN+ (U.S. only)
- ESPN+ viewers guide: Bundesliga, Serie A, MLS, FA Cup and more
LIVE BLOG
21.38 GMT: AC Milan have identified 23-year-old left-back Mathias Olivera as an option to improve their squad this summer, according to Mundo Deportivo, and the former Uruguay youth international's Getafe contract including a €20m release clause could make his signing a fairly straightforward operation.
20.21 GMT: Earlier in the week came news of Atletico Madrid's interest in Eintracht Frankfurt striker Andre Silva, and now Sky Sport Germany writes that Manchester United are also keen on the 25-year-old Portugal international.
19.04 GMT: SportBild reports that Kingsley Coman 's future at Bayern Munich is far from certain, with a contract that expires in two years' time leaving the Bavarians just this summer to maximise any transfer fee if they're unable to agree a new deal, and interest from both Manchester United and Manchester City - with the former said to have offered the 24-year-old winger €8m a year to move to Old Trafford last summer.
17.47 GMT: Kylian Mbappe's contract at Paris Saint-Germain expires in summer 2022, and according to Le Parisien, the French champions are giving their French superstar something of an ultimatum: extend your contract, or leave. The report states that the 22-year-old will gross more than €30m annually on his next deal, and that he has an offer on the table from PSG.
If, however, Mbappe decides to embark on a new challenge - and the suggestion is that this is his preference at the moment -- Les Parisiens will demand a €200m fee to part with their No. 7 this summer. With that sort of transfer fee coupled with the ample wages Mbappe will command, there are said to be just four clubs in the running for his services: Real Madrid, Manchester City, Liverpool and Juventus - if the Italian champions were to move on from Cristiano Ronaldo.
16.30 GMT: Sevilla are hoping Champions League run can continue Monchi's success, writes Graham Hunter.
It's possible that you don't immediately know who Ramon Rodríguez Verdejo is, and you certainly won't know what his annual salary plus bonuses is. But if you've even spent an instant in thrall to Sevilla's building of a trophy empire over the past 16 years, you'll know that the bold Ramon is universally known as Monchi -- and you, like me, will suspect that his salary should be in the region of €10m per year. (Spoiler: it's not.)

There's no argument that better teams than this, or any version of Monchi's Sevilla over his near 21 years as Sporting Director, have been constructed, but I don't think that there's any competition for him to be named the best "Team Builder" in modern football history, perhaps ever. (Yes, fans of Brian Clough, Bob Paisley and the Alex Ferguson of his Aberdeen era: I hear you.)

The reason is that even if you pitch him pound for pound against the great academy-bred teams -- Celtic of 1967, Ajax through the high-spots of their remarkable history, Barcelona under Pep Guardiola, Manchester United under Ferguson or the lavish buyers like AC Milan in the 1980's and 1990's, Real Madrid in each of their two "Galactico" eras (1955-62/2000-19) or PSG right now -- Sevilla easily stand comparison.
15.48 GMT: What does Bayer Leverkusen star Leon Bailey think of Lionel Messi's future plans?
14.55 GMT: Lyon president Jean-Michel Aulas said on Wednesday that he asked the team's players to take a 25% pay cut amid the COVID-19 crisis.
In exchange, the players would receive the difference in OL Groupe shares once the pandemic is over, Aulas told a news conference as OL Groupe posted a €50.6m net loss in the first semester of 2020-21.
"I met with the players recently and I proposed... a 25% pay cut above a €50,000 floor. In exchange they would recuperate the loss through club shares as we can imagine the stock will go up once the pandemic is behind us," Aulas said. "The proposition was not met with a lot of enthusiasm but I want to thank the players and the representatives for listening."
OL are third in the Ligue 1 standings, but are not playing in any European competition this season.
14.40 GMT: Stoke defender Ryan Shawcross is closing on a move to Inter Miami CF, reports the Daily Telegraph.
New Inter Miami manager Phil Neville is keen to land the 33-year-old defender, who has struggled for games at Stoke since breaking a leg in the summer of 2019.
After 14 years at the club, Shawcross looks set to move to America before the start of MLS preseason training later this month.
Stoke boss Michael O'Neill said: "It's very close to being finalised now. I think there are a couple of things Ryan has to sort out his end with Inter Miami but as far as everything to agree at Stoke's end, my understanding is that it's been done. I suppose it's just a matter of time now before it's finalised."
14.24 GMT: Son Heung-Min's future at Tottenham has been the subject of ongoing speculation, with talks continuing over a new contract.
The 28-year-old's existing deal expires in 2023 but he is expected to agree terms on a fresh deal worth in the region of £200,000-a-week in the coming months.
"I think it is a bit unfair to speak about a new contract at the moment," Son told a news conference. "Obviously I am focused at the moment on my games, my team. I think this is the most important at the moment. I am happy to be here. I am working hard as a player, as a team and like I said before it is a bit unfair to speak about a new contract."
13.57 GMT: Fiorentina defender Nikola Milenkovic is of interest to Manchester United and Manchester City, says Gazzetta dello Sport.
Milenkovic, 22, has a contract which expires in 2022 and the report claims that he won't pen new terms. The Serbia international could be available for as little as €35m, which is a decent amount in these COVID-19 times.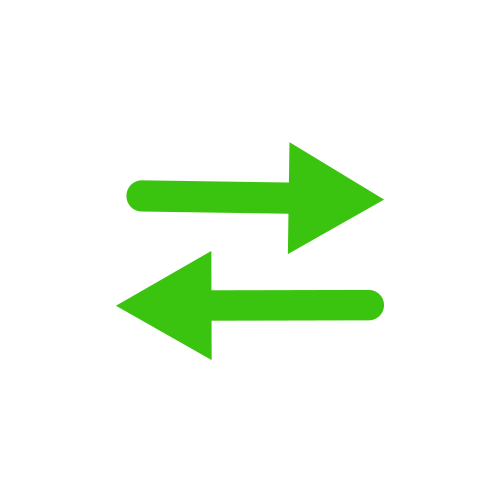 13.15 GMT: ICYMI -- The LA Galaxy have signed Mexican teenage prodigy Alex Alcala.
Alcala, 15, has been training with the Galaxy Academy since 2020 and has now signed his first professional contract. The talented midfielder will play for Galaxy II but will get an opportunity to play alongside compatriots Javier 'Chicharito' Hernandez, Jonathan Dos Santos and Efrain Alvarez in the first team.
"Alex is a young talent who we are pleased will develop in a professional environment," LA Galaxy General Manager Dennis te Kloese said. "We believe that the structure and resources that we will provide him will allow him to continue to grow as both a player and a person. We look forward to Alex representing our club."
A delighted Alcala wrote on social media: "I'm super excited to announce that I've officially signed with the Galaxy2!! I would like to thank everyone that has helped me along the way to reach my goals. All my family , friends and coaches...."
Alcala, whose parents are Mexican, was born in Stockton, California. He has represented Mexico at U15 and U16 level. Videos where he was seen showing his impressive skills went viral in Mexico and attracted the attention of several clubs, including Manchester City and Barcelona, who invited him to train with them in 2019.
12.29 GMT: Luis Suarez moved to Atletico Madrid this summer after being released by Barcelona.
11.40 GMT: Former Mexico and Club America manager Miguel Herrera has told ESPN Deportes that he is waiting for an interesting project from South America or Europe after turning down approaches from China and Saudi Arabia.
"I just need an offer. I had offers from China and Arabia [but] for now it is a football decision to which I said no," he said during an interview with ESPN reporter Odin Ciani. "I am waiting if I can get an offer from outside, either from Europe or from South America, or an important team that wants to excel in Mexico. It is not because of the money, because in China and Arabia there is a lot of money, at the moment I am looking for a project that will help me continue to transcend."
Herrera admitted that he plans to return to America and to the Mexico national team one day, but suggested that his priority right now would be to have an experience in Europe.
"I would like to coach in Europe in a big team in the top 10 in the world," he said. "One would like to be there, but to get there, one has to take steps to be able to transcend. The first thing is to try to emigrate [to Europe] and reach these leagues to try to prove my worth and, if [the opportunity] doesn't arrive, then keep trying to prove myself wherever I work."
11.27 GMT: Bild reports that Bayern Munich will target Inter Milan midfielder Lucien Agoume, who is on loan at Spezia, in the summer.
Agoume, 19, joined Inter in 2019 from French club Sochaux for around €5m but could be on his way to the Bundesliga already.
The France U17 international has also been tracked by Marseille, Lyon and Villarreal.
10.51 GMT: Boca Juniors are set to complete the signing of right-back Andres Roman from Millonarios, according to ESPN Argentina sources.
Boca manager Miguel Angel Russo handed him his first-team debut at Millonarios in 2017 and the 25-year-old defender is expected to undergo his medical in the coming hours.
10.23 GMT: Nacho Fernandez's agent Daniel Gonzalez has confirmed that his client will move from River Plate to Atletico MG.
Gonzalez, 31, has agreed a three-year-deal with the Brazilian side amid reports that River will receive around $6m for the veteran midfielder.
"He is a [Atletico] Mineiro player, with a three-year contract. He is already 31 years old, and in the conversation we had with the president [of River], he promised me that if we arrived with something that River wanted, he would sell. And he delivered. We are very grateful. And we managed to do it," Gonzalez told TyC Sport.
"With the help of Atlético-MG's director of football, who is the same one as Inter de Porto Alegre and wanted to take him. It gets a little easier. So, there were details to finish, each side pulls a little bit. We hope to return, finish the three years in Brazil and hopefully he can retire at River. He leaves a good impression and is grateful to everyone."
10.00 GMT: Why might Lionel Messi choose to stay at Barcelona this summer?
09.25 GMT: Barcelona presidential hopeful Joan Laporta has been speaking about the future of Lionel Messi after Tuesday's Champions League 4-1 hammering by Paris Saint-Germain.
Messi, 33, revealed in the summer that he wanted to leave the club, with Manchester City and PSG most linked with a move for him, and with his contract expiring in five months' time speculation will only increase.
"Messi wants to win with Barcelona," Laporta told Sky Sports Italia. "I'll do my best to keep him, there are some clubs really interested in signing him...
"Leo wants to win titles, not just to earn money. He's not a 'problem' for Barca, Messi is 30% of the club's profit."
08.51 GMT: Kylian Mbappe said he is "happy" at Paris Saint-Germain following his hat trick in Tuesday's 4-1 Champions League round-of-16 victory over Barcelona.
Mbappe scored his side's first, second and fourth goals on the night and then opened up on his future with the Ligue 1 champions after the match.
"I have always said that I am happy here. This sort of match makes me even happier. The PSG shirt is one that I hold dear to my heart," the France international told RMC Sport in a postmatch interview. "I am happy. I always want to give the best of myself. I have not always had that success but never in my life will I hide. Today, my hard work is paying off."
08.30 GMT: ICYMI - David Alaba will leave Bayern Munich on a free transfer at the end of the 2020-21 season, he confirmed on Tuesday.
Alaba, who has won nine Bundesliga titles and two Champions Leagues during his time at Bayern, has been linked with Real Madrid, Manchester City, Liverpool and Chelsea but has not revealed his next move.
"I have made the decision to try something new after this season and to leave the club. It was a difficult decision. I have been here for 13 years. I made so many memories here," Alaba said. "I have not decided what is next for me. I decided to seek a new challenge. That's why it took time.
"I have five, six, seven years left in my career. That's why I decided to try something new. It's no secret my management is in touch with several clubs. I will focus on my task here and will remain in contact with my management."
PAPER TALK (by Nick Judd)
Barca, Blues battle for Ruiz-Atil
Chelsea have been keeping tabs on Paris Saint-Germain youngster Kays Ruiz-Atil, but AS reports that Barcelona are also interested.
The 18-year-old midfielder's contract runs out at the end of June and he is now free to speak to clubs in other countries about a move in the summer.
Ruiz-Atil would appear to be out of the picture in Paris; he hasn't featured under Mauricio Pochettino since the arrival of the Argentine manager in January, yet previous boss Thomas Tuchel had given the youngster some game time. Chelsea hope that now Tuchel is in west London, he can help persuade the midfielder to move to the Premier League.
However, Ruiz-Atil left Barca's youth system in 2015 and so a return to his former club could appeal. Ultimately, it depends whether or not the player would rather return to Catalonia or choose to reunite with Tuchel, who has already given him game time at the highest level.
Carmo the ideal replacement for Ramos in Madrid
Real Madrid are keeping an eye on suitable replacements for Sergio Ramos, with Braga defender David Carmo high on the agenda, according to AS.
Los Blancos are making plans for Ramos' possible departure on a free transfer in the summer, with the 34-year-old still locked in talks over a new contract, and Carmo is emerging as a candidate to step in.
The 21-year-old is a towering defender who was heavily linked with a move to Liverpool in January. AS believe that while Braga wanted a modest loan fee of €4m, they were keen to trigger a €25m compulsory option to sign him in the summer. However, the Reds were only willing to pay €20m.
That means that Carmo is still available and Madrid have a rich history of buying players from Portugal's Primeira Liga, including Eder Militao, Pepe and Fabio Coentrao.
Carmo is under contract until 2025 and is reported to have a release clause of €40m. AS Roma and Manchester United are also interested.
Tap-ins
- Marek Hamsik could return to Europe, according to Russian outlet Match TV. Hamsik has been playing in China for two years since leaving Napoli in 2019, and Lokomotiv Moscow are keen to sign the Slovakian attacking midfielder on a free transfer. Hamsik has nine months left on his contract in China, which means he would have to free himself from his obligations there before entertaining a move back to Europe.
- Neymar may have not featured in PSG's win over Barcelona on Tuesday but he continues talking to Lionel Messi on a regular basis about the Argentine forward swapping Camp Nou for the Parc des Princes, according to L'Equipe. The result, which saw a rampant PSG win 4-1 at Barcelona, might further tempt Messi, but Neymar is doing all he can to try and link up with his former teammate.