With Myles Turner sidelined for all but the first game of the regular season due to a concussion, Indiana Pacers head coach Nate McMillan has started newcomer Domantas Sabonis at center. When Turner is cleared by the medical staff to rejoin the active roster, McMillan is planning to move Sabonis back to the bench.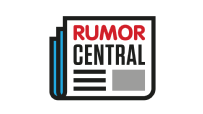 In seven games as the starting center, Sabonis is averaging 12.7 points, 11.7 rebounds and 3.3 assists. Sabonis is also making 57.4 percent of his field-goal attempts. Thanks to his strong production on offense and defense, Sabonis has drawn praise from his teammates.
"Extremely dangerous," Darren Collison told The Indianapolis Star. "Domas has been playing great basketball for us. But you add Myles to the mix, and it's going to be very, very scary. I'm excited to see that combination."
When Sabonis is sent to the bench, he should still get plenty of minutes backing up Turner at center and Thaddeus Young at power forward.
The Pacers acquired Sabonis and Victor Oladipo from the Oklahoma City Thunder on July 6 for Paul George. The trade so far has been a very good deal for both teams.
-- Nick Silva