Portland Trail Blazers forward Noah Vonleh had a good practice Tuesday and is available for Wednesday's game against the Utah Jazz. Vonleh injured his right shoulder in early September during a pickup game and has been working his way through rehab since then.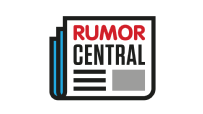 "It's feeling good," Vonleh told The Oregonian. "I wish we would have had some practice time before I get out there, but that's how the league goes. I'm just ready ... if my name is called."
With Vonleh available, Blazers coach Terry Stotts is expected to play the three-year NBA veteran.
"He really fit in last year," Stotts said. "Obviously, everybody knows how well he and Jusuf Nurkic played together. So, that's a positive. I don't know what the rotation's going to be. ... But it'll be good to see Noah out there, because he's kind of used to playing with those guys."
Last season, Vonleh made 74 appearances for the Blazers and averaged 4.4 points and 5.2 rebounds per game.
-- Nick Silva