Noah Vonleh hurt his right shoulder in early September during a pickup game at the Portland Trail Blazers' practice facility, and the forward has been working his way through rehab since then. Vonleh's shoulder is feeling much better now, and he could return to the Blazers' active roster at the beginning of November.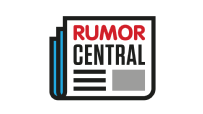 "I'm feeling great," Vonleh told The Oregonian. "Depending on how this week goes, I'm looking to be cleared for a full-go by the Utah game (Nov. 1). These seven, eight weeks went by pretty fast."
Whenever Vonleh is cleared to play, he's going to face tough competition to get on the floor, with Al-Farouq Aminu, Ed Davis, Meyers Leonard and rookie Caleb Swanigan all vying for minutes at power forward.
Vonleh, entering his fourth season in the NBA, is set to become a restricted free agent in 2018.
-- Nick Silva