The Indiana Pacers open their 2017 preseason on Wednesday against the Milwaukee Bucks, and head coach Nate McMillan's starting five will include Darren Collison and Victor Oladipo in the backcourt, Bojan Bogdanovic and Thaddeus Young at the forward positions and Myles Turner at center. When the regular season tips off, this will likely be McMillan's first unit.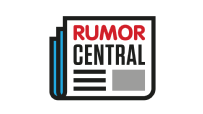 According to The Indianapolis Star, McMillan will use Lance Stephenson, Cory Joseph, Damien Wilkins, T.J. Leaf and Domantas Sabonis as his next five.
"My plan is to play the first 10 and kind of see where we go," McMillan said. "The first 10 guys, will put them in rotation and play them, get them minutes. I may play 12 guys, but really for these first two games, I'll look to play the first 10, 12 guys."
Glenn Robinson III would be part of the first 10, but he is sidelined for two months due to his sprained left ankle.
-- Nick Silva