The Houston Rockets selected forward Isaiah Hartenstein with the No. 43 pick in the 2017 NBA draft. There had been some talk that Hartenstein could stay in the U.S. this season and play for the Rockets' G League team, the Rio Grande Valley Vipers, and that is apparently the plan, reports the Houston Chronicle.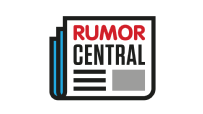 This is a good move for the player and the Rockets, as Hartenstein can get a lot of time on the court while learning Houston's system instead of shipping him back overseas for the season. Also, the Rockets will retain their rights to Hartenstein, which will allow them to offer the German forward an NBA contract in 2018.
Hartenstein, after spending the 2016-17 season in Lithuania with Zalgiris Kaunas, played in five games during the 2017 Las Vegas Summer League with the Rockets and averaged 4.4 points and 2.0 rebounds.
-- Nick Silva