The Houston Rockets selected forward Isaiah Hartenstein with the No. 43 selection in the 2017 NBA draft. Hartenstein played in Lithuania during the 2016-17 season with Zalgiris Kaunas and it was thought he might stay overseas for at least another season, however that may not be the game plan for the young German big man.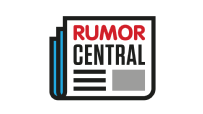 According to basketball reporter David Pick, a source claims Hartenstein could spend 2017-18 with Houston's G League affiliate, the Rio Grande Valley Vipers. The Boston Celtics took the same route last season as Guerschon Yabusele -- the No. 16 pick in the 2016 NBA draft -- played with their G League team, the Maine Red Claws in 2016-17.
By spending the upcoming season playing in the G League, the Rockets would retain their rights to Hartenstein and have the luxury of having their coaches work with him the entire time, instead of shipping the No. 43 pick back overseas. Hartenstein would like to sign a contract with the Rockets, however they don't have room on their 15-man NBA roster, so it makes sense to stash him in the G League for a season.
Signing Hartenstein to a two-way contract is also a possibility, as he could spend at least 45 days with the Rockets during the season and not count toward the 15-man NBA roster.
Hartenstein played in five games during the 2017 Las Vegas Summer League and averaged 4.4 points and 2.0 rebounds.
-- Nick Silva