The Indiana Pacers have signed Bojan Bogdanovic to a two-year, $21 million contract that is only partially guaranteed for the 2018-19 season. Bogdanovic met with the media Tuesday and Pacers head coach Nate McMillan said the three-year NBA veteran will be listed as the Pacers' starting small forward when training camp opens in a few months.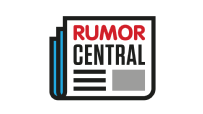 "He knows that everything is going to have to be earned," McMillan told the Indianapolis Star. "He's looking forward to that opportunity."
Bogdanovic will be replacing Paul George in the Pacers' starting five, and he's looking forward to the challenge.
"It's tough to step in the shoes of Paul George," Bogdanovic said. "It's going to be a big challenge for all of us to play like Paul did last season. I will try to do my best and to play the best I can, and I think I can do that for the Pacers."
Bogdanovic, the No. 31 pick in the 2011 NBA draft, has career averages of 11.3 points, 3.1 rebounds and 1.2 assists per game. In three NBA seasons, Bogdanovic has made 36.9 percent of his 3-point attempts.
-- Nick Silva