Pittsburgh Pirates general manager Neal Huntington conceded the obvious Sunday by telling listeners on his weekly radio show he is looking for outfield help.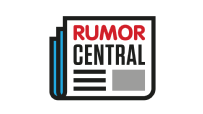 The Bucs were forced to place Gregory Polanco on the disabled list for the second time with a left hamstring sprain. If they do make it to the postseason, they will be without Starling Marte, who is ineligible as part of his suspension for a positive drug test.
"If there's something out there that makes sense, we will do that," Huntington told 93.7 The Fan, as reported by Stephen J. Nesbitt of the Post-Gazette.
The Pirates have won 12 of 16 games since July 4 to move within three games of first place in the National League Central. The recent resurgence, however, does not mean the Bucs will be solely buyers on the trade market. Ken Rosenthal of Fox Sports reports the Pirates are "not about to get carried away" with the recent success and will consider buy and sell opportunities.
Rosenthal says the Pirates have ruled out trading outfielder Andrew McCutchen and utilityman Josh Bell.
Available outfield options could include impending free agents Jay Bruce and Curtis Granderson of the Mets and Howie Kendrick of the Phillies, although it remains to be seen if the Pirates are interested.
- Doug Mittler