Edwin Diaz technically remains the closer for the Seattle Mariners, even though the 23-year-old right-hander may now have a different role.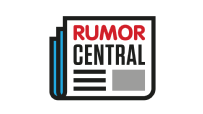 Manager Scott Servais wants to get Diaz more work, and that includes using him in some high-leverage situations earlier in the game.
"He needs to pitch," Servais tells Bob Dutton of the News Tribune. "I don't just want to stick him down there and wait because he's the closer. He is so young. It may depend on where we are in the game. He hasn't pitched much lately at all. He might go five outs. He might go six outs."
Diaz has pitched just six times this season for a grand total of 6 2/3 innings and has labored to a 5.40 ERA. With the Mariners off to an 8-12 start, Diaz has had just three save opportunities.
The Mariners' plan could result in some ninth-inning opportunities for set-up reliever Nick Vincent, who had three saves last season.
Seattle would be the latest team to use a key reliever outside of the traditional ninth-inning role, a practice the Cleveland Indians used effectively last October with Andrew Miller.
-- Doug Mittler