Give Dusty Baker credit for being honest. The Washington Nationals manager all but conceded the club was shopping catcher Derek Norris after agreeing to a two-year deal with free agent Matt Wieters on Tuesday.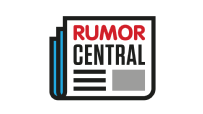 "There's always somebody out there that needs a front-line catcher," Baker told reporters, including Jorge Castillo of the Washington Post.
The Nationals acquired Norris from the San Diego Padres in December but feel they have found an upgrade in Wieters, a four-time All-Star who is coming off a down season with the Baltimore Orioles. The 28-year-old Norris hit just .186/.255/.328 last year but is a proven starter and a viable option for a team looking for a No. 1 catcher without a long-term commitment. Norris will make $4.2 million in 2017 before being eligible for free agency.
The Nats are still undecided on a closer, so the most obvious trade partner is the rebuilding Chicago White Sox, who are open to shopping David Robertson and need a starting catcher. According to ESPN's Jayson Stark, "a team that has been talking with the White Sox says they've been waiting for the Nats to sign Matt Wieters to rekindle David Robertson trade talks."
The Nats could deal Norris or prospect Pedro Severino, who spent most of last season at Triple-A Syracuse and hit .321 in 28 at-bats for Washington. ESPN's Eddie Matz hears the White Sox are rumored to be "bullish" on Severino.
Castillo cautions the Nationals do not automatically have to trade Norris since he and Severino have minor-league options remaining. Jose Lobaton, another backup, does not have options left and could be a trade candidate as well.
- Doug Mittler