While trade talks between the Twins and Dodgers regarding Brian Dozier reportedly have stalled, Minnesota general manager Thad Levine insists there is no deadline to complete a deal involving the star second baseman.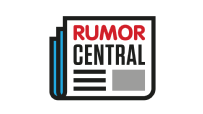 Ken Rosenthal of Fox Sports tweeted Wednesday that discussion were at "an impasse," adding there was "no momentum toward [a] deal."
Without mentioning the Dodgers specifically, Levine said in a radio interview with Go 96.3 FM Wednesday night that no "hard-and-fast" deadline was imposed. "I can assure you that is not the way we're going to operate. First of all we would never use that as a ploy just to leverage a negotiation," said Levine, as reported by Mike Berardino of the Pioneer Press.
Levine added the Twins may stop initiating trade talks at some point but will always listen to offers from other clubs.
Berardino reports the Dodgers were willing to part with right-hander Jose De Leon, but are unwilling to surrender another top-shelf pitching prospect such as Yadier Alvarez, Walker Buehler or Brock Stewart.
The 29-year-old Dozier posted career highs in home runs, OPS (.886), batting average (.268), and RBIs (99) in 2016. He will make a very reasonable $15 million over the next two years before reaching free agency.
The St. Louis Cardinals were among the other teams linked to Dozier this offseason.
-- Doug Mittler