The Los Angeles Dodgers would be open to including top pitching prospect Jose De Leon in a trade for Minnesota Twins second baseman Brian Dozier, Jeff Passan of Yahoo Sports reports, citing sources.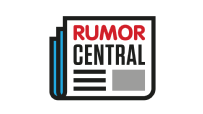 The Twins and Dodgers are still talking about a deal for Dozier that would include De Leon and multiple pitching prospects, according to ESPN's Jim Bowden

. Baseball Prospectus' Aaron Gleeman tweets that the two teams are bargaining about what would come with De Leon.
A trade for Dozier that includes De Leon would make sense for both teams. The Twins need young starting pitching, and the Dodgers need a second baseman. Plus, Dozier's value is at its peak, coming off a year in which he posted career highs in batting average (.268), OPS (.886), RBIs (99), and set a record for home runs in a season by an American League second baseman (42).
De Leon, a right-hander, went 7-1 with a 2.61 ERA in 16 starts for Triple-A Oklahoma City this year. The 24-year-old struck out 111 batters in 86 1/3 innings. He also made four starts at the major league level, going 2-0 with a 6.35 ERA.
Earlier this week, ESPN's Doug Padilla wrote that De Leon is "a commodity the Dodgers are reluctant to part with."
Dozier, 29, is guaranteed $15 million over the two years remaining on his current contract. He's set to be a free agent in 2019.
-- Alex Tekip