The St. Louis Cardinals have a slightly unexpected hole to fill when it comes to left-handed pitchers, GM John Mozeliak tells Derrick Goold of the St. Louis Post-Dispatch.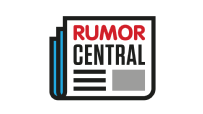 The annual GM meetings began Monday in Arizona, and Mozeliak is adding searching for lefties to his agenda. The demand is a result of numerous Cardinals throwers being traded, injured or on the mend: Zach Duke recently had elbow surgery; Dean Kiekhefer went to the Seattle Mariners; Tyler Lyons is still recovering (slowly) from a knee injury and Marco Gonzales (elbow) and Tim Cooney (shoulder) "will enter spring training with caution, if not outright limitations," according to Goold.
"We have a couple guys who aren't on the roster now who could give us some protection," Mozeliak told Goold. "I'm a little unclear right now what we can expect from Marco and Tim Cooney. It might be an opportunity to get them up to the big leagues in a less-stressful manner than having to start. I think internal options exist."
As it stands, Kevin Siegrist is set to be the lone southpaw in the Cards' bullpen.
-- Meaghan Latella