Kansas City Royals reliever Joakim Soria has cleared waivers -- a situation that's both surprising and unsurprising, writes Jon Heyman of Today's Knuckleball.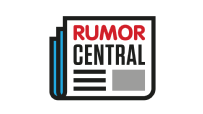 Heyman reports that a rival GM said he was surprised to see a talented veteran reliever like Soria clear waivers, but it might not be a shock because of Soria's $7 million salary this season.
Soria's 4.03 ERA this season is, for the most part, higher than it's been in the past, but the 32-year-old righty has had a solid year, posting a 1.40 WHIP and striking out 52 in 51 1/3 innings. He has 15 holds but has given up 52 hits in 52 appearances.
This past offseason, Soria signed a three-year, $25 million free-agent deal with the Royals, which runs through 2018 with an option for 2019. He would become a free agent in 2019 if the option isn't exercised.