The footy world never stops, and while the Cats and their fans are rightfully still in celebration mode after their huge 2022 AFL Grand Final victory, most clubs have had their eyes firmly on 2023 for many weeks.
ESPN expert Chris Doerre has taken a look at every club's list needs and come up with some trade and free agency moves to look out for.
---

Adelaide
List needs:
Midfield height and x-factor

X-factor

Key defender
Who should they target?
The missing component to Adelaide's midfield is height. Aside from Jackson Hately, the Crows have no midfielders taller than 185cm. To add additional height and x-factor, Adelaide have expressed trade interest in Collingwood's Caleb Poulter - a young and underutilised midfielder. If Adelaide can hold onto their first pick in the draft, Mattaes Phillipou would be the perfect complement as a 192cm midfielder with the speed, skills, scoreboard impact and ball winning capabilities to be a future star.
Requesting a trade to the Crows, Izak Rankine will inject much needed x-factor. Finding consistency over the second half of 2022 for the Suns, Rankine became one of the competition's most damaging forwards. While he is a talented forward, Rankine remains an untapped talent based on what he did in the junior ranks.
With Billy Frampton likely to join Collingwood and Fischer McAsey likely to join Carlton, Adelaide are not only thin on key defenders but also would benefit from a key defender who can add to their best 22. With Elliott Himmelberg never able to develop enough consistency as a key forward, a shift into defence is an opportunity the Crows would benefit from exploring as a starting point. While there are not currently any trade rumours circulating, Jake Riccardi is a key position player who would fit Adelaide's defence perfectly as a long-term complement to Jordon Butts. While Riccardi earned regular games for Greater Western Sydney over the second half of 2022, he would benefit from the switch to key defender to exploit his aerial capabilities. In his one and only VFL game in defence for GWS in 2021, Riccardi dominated with 41 disposals and 19 marks and like current teammate Harry Himmelberg may find the switch to defence is what is needed to unlock his game.
Giants will 'never forget' Jacinda Barclay
GWS star Alyce Parker remembers the life and legacy of the late Jacinda Barclay, and says her former teammate remains a big part of the values and attitudes currently lived by at the Giants.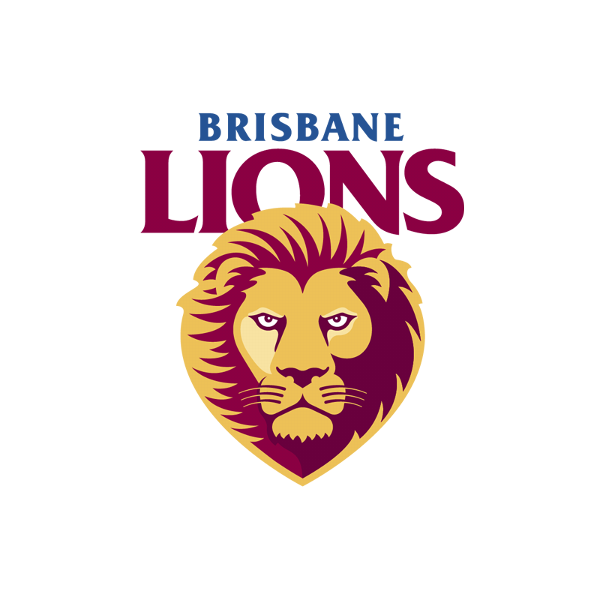 Brisbane
List needs:
Secure the 'name opposition players' wanting to join the Lions

Secure Will Ashcroft and Jaspa Fletcher as father-sons

General defender
Who should they target?
Josh Dunkley and Jack Gunston are the two opposition name players Brisbane have been linked to. Dunkley has already requested a trade to Brisbane and would provide the Lions with a substantial upgrade as a second ball-winning option and should thrive in what should for Brisbane be a more prominent midfield role. Up forward, with Dan McStay expected to join Collingwood, Jack Gunston is set to join Brisbane as a free agent and will provide the Lions a major upgrade and greater goalkicking threat to complement Joe Daniher and Eric Hipwood. A Gunston, Daniher, Hipwood combo will give the Lions on paper the best tall forward trio since Alastair Lynch, Daniel Bradshaw and Jonathan Brown.
Brisbane's off-season priority will be having the picks available to secure father-sons Will Ashcroft, the son of Marcus, and Jaspa Fletcher, the son of Adrian, without entering a points deficit. While Jack Gunston can be secured as a free agent, Josh Dunkley is expected to cost Brisbane two first round picks which will complicate the issue with matching bids on their father-sons. With Ashcroft expected to attract a bid of pick No. 1 and Fletcher potentially attracting a first-round bid, Brisbane will need to get creative during the trade period with the player, pick and future pick trades they execute to ensure Dunkley, Ashcroft and Fletcher can all be brought in.
With Brisbane likely to be limited after matching bids on Ashcroft and Fletcher in who they can draft, Casey Voss, the son of Michael, is a budget friendly defender Brisbane are likely to be able to select as a rookie, given he was overlooked in last year's drafts and again this year during the mid-season draft. Winner of the Fos Williams Medal for best-on-ground in the annual SANFL vs. WAFL match, Voss is a plug-and-play defender who adds value as an intercepter, rebounder and competitor who can provide an immediate upgrade for Brisbane's defence.
Carlton
List needs:
Key defender

General forward

Outside midfield
Who should they target?
Adelaide's Fischer McAsey has been tipped to join Carlton, but Port Melbourne key defender Ethan Phillips would provide a more immediate success if drafted by the Blues in this year's National Draft. An intercept marking beast and strong one-on-one defender in the VFL, Phillips won the Fothergill-Round-Mitchell Medal as the VFL's most promising young talent aged 24 years or younger.
With Alex Sexton unable to earn regular senior games for Gold Coast this year, he would be an ideal trade target for Carlton who currently lack a third forward who can share the goalkicking load with star key forwards Charlie Curnow and Harry McKay. Sexton twice has led Gold Coast's AFL goalkicking and reminded AFL clubs in Round 23 with a team high six goals against North Melbourne he can still hit the scoreboard heavily against AFL opposition.
To provide Carlton a much needed outside midfielder, Blake Acres is tipped to join the Blues during the trade period. Coming off his best season to date, Acres presents an improvement who can enhance Carlton's best 22.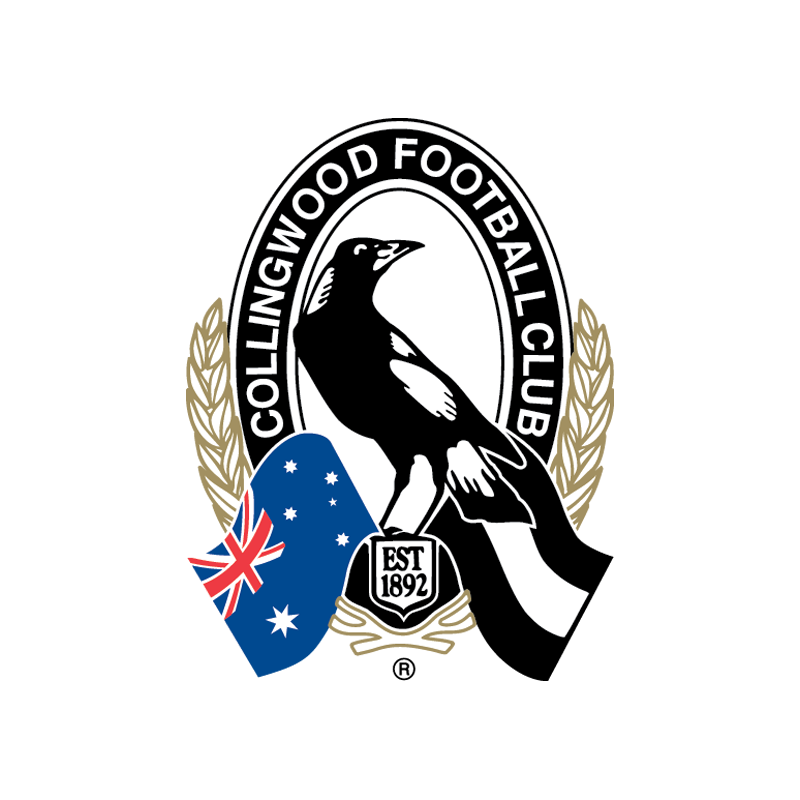 Collingwood
List needs:
Established key forward

Established key defender

Star midfielder
Who should they target?
Following the retirement of Jordan Roughead, Collingwood need a genuine key defender to partner with Darcy Moore. Underutilised Adelaide key defender Billy Frampton is expected to join Collingwood during the trade period. Following his two-game stint as a key defender in the SANFL in 2021, Frampton has gone from strength to strength this year in defence including a strong six-game stint at AFL level that arguably should have earned him a regular best-22 position.
Key forward Dan McStay is set to join Collingwood as a free agent to complement Brody Mihocek. While McStay offers little in the way of scoreboard impact, he is at least a competitive key forward who offers Collingwood flexibility to play as a genuine swingman or relieving ruck option.
With Collingwood's midfield lacking genuine first possession winners at stoppages, Tom Mitchell is believed to be interested in joining Collingwood during the trade period. With his experience, he would complement Collingwood's existing midfield well. A trade for Mitchell will depend on Collingwood moving on from Grundy's contract which appears to be a formality at this point.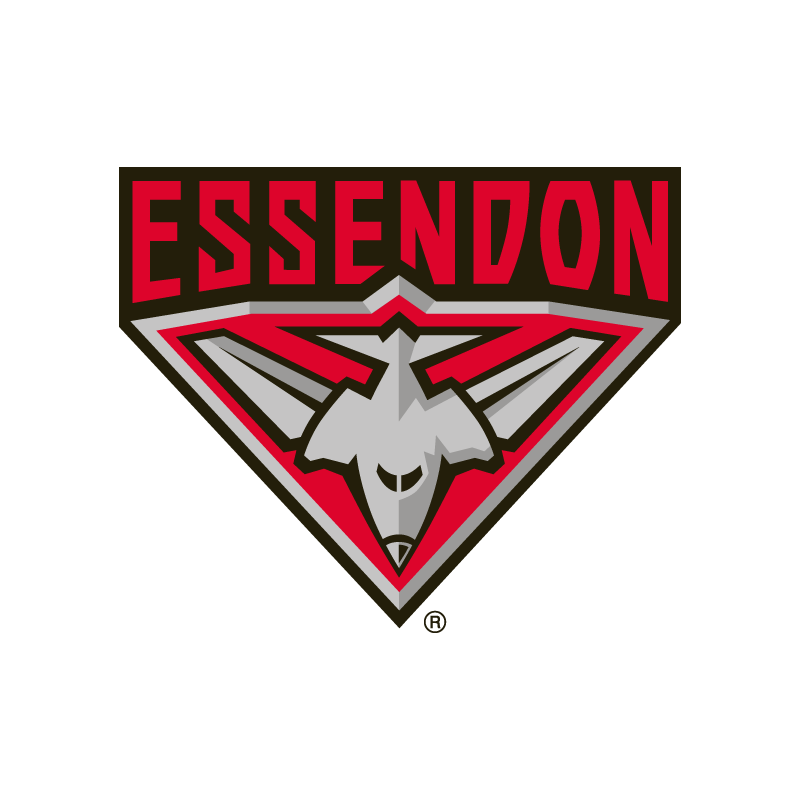 Essendon
List needs:
Small forwards

Defensively minded midfielder

Outside midfield
Who should they target?
Through the draft, Essendon have an opportunity to completely fill any small or medium forward spots they desire with draft prospects they have first access to. Specifically, sons of Alwyn Davey, Alwyn Davey Jr and Jayden Davey can be taken as father-son choices while the Bombers can also match bids on Anthony Munkara if no bid comes inside the top-40 as part of Essendon's Next-Generation Academy. Munkara is more an athletic and talented medium forward while the Davey brothers can be used as crumbing forwards or push further afield as needed. Alwyn Jr may attract a bid as high as the latter part of the first-round while Jayden will be available to be secure either late draft or as a rookie.
With Essendon's midfield well known for not applying enough pressure or working hard enough defensively, delisted Blue Liam Stocker might provide the Bombers a solution. Despite spending his Carlton tenure in defence, Stocker was drafted as a midfielder and could provide Essendon with a complementary midfielder who can help reduce this deficiency. A competitive beast, Stocker will need to develop his endurance so that he can play full games through the midfield. If he can, his hustle, pressure and defensive presence would provide a much-needed point of contrast through Essendon's midfield.
With Essendon's lacking in the way of genuine outside midfielders, delisted free agent Tom Phillips would fit Essendon nicely as an underutilised player who has been starved of opportunity by Hawthorn. An elite endurance runner who can rack up the football in bunches, Phillips would fit in nicely as part of Essendon's best 22 with his finals experience a bonus ingredient he brings to the table.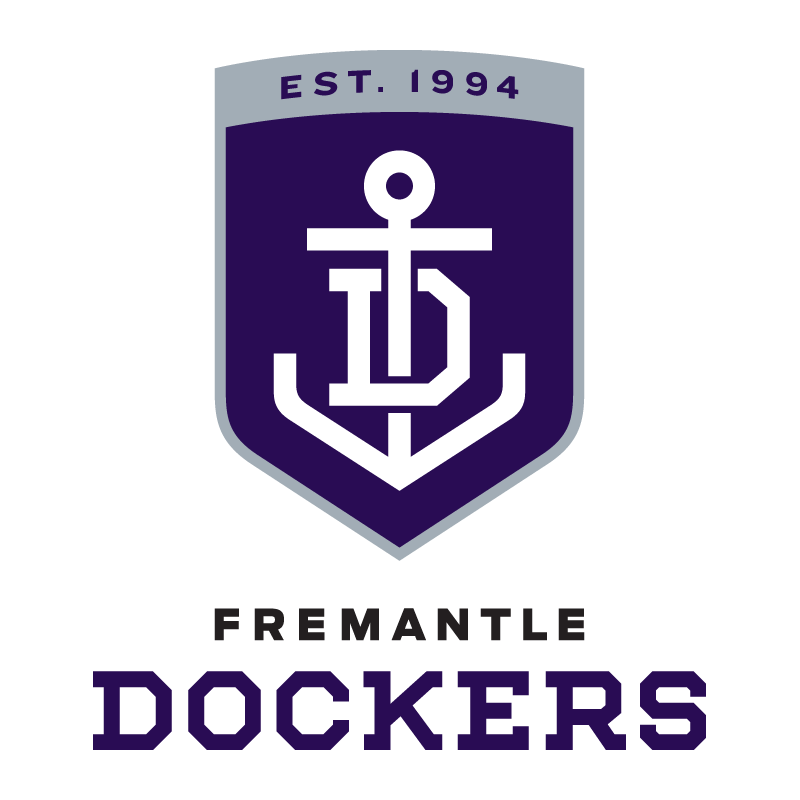 Fremantle
List needs:
Luke Jackson

Outside midfielders

Key forward
Who should they target?
When you can add star talent, you should, and Fremantle rightly are making an aggressive play for emerging Melbourne star Luke Jackson. Fremantle's plan is to pair him through the ruck with Sean Darcy over the long run. Jackson has only indicated that he wishes to move back home to Western Australian though at this point with the work Fremantle are to their credit putting in they are heavily favoured to land Jackson.
With Blake Acres looking likely to join Carlton and Darcy Tucker likely to join North Melbourne, Fremantle are in desperate need of additional outside midfielders. Fremantle are perusing and likely to acquire underutilised outside penetrator Jeremy Sharp through the trade period. Sharp will add a great deal of speed for the Dockers on a wing.
With Fremantle possibly losing the experience and contested marking of Rory Lobb to Western Bulldogs, a second trade target the Dockers are actively pursuing is underutilised key forward Josh Corbett. While Corbett is an undersized key forward, he is a contested marking force in his own right as one of the surest overhead marks in the AFL.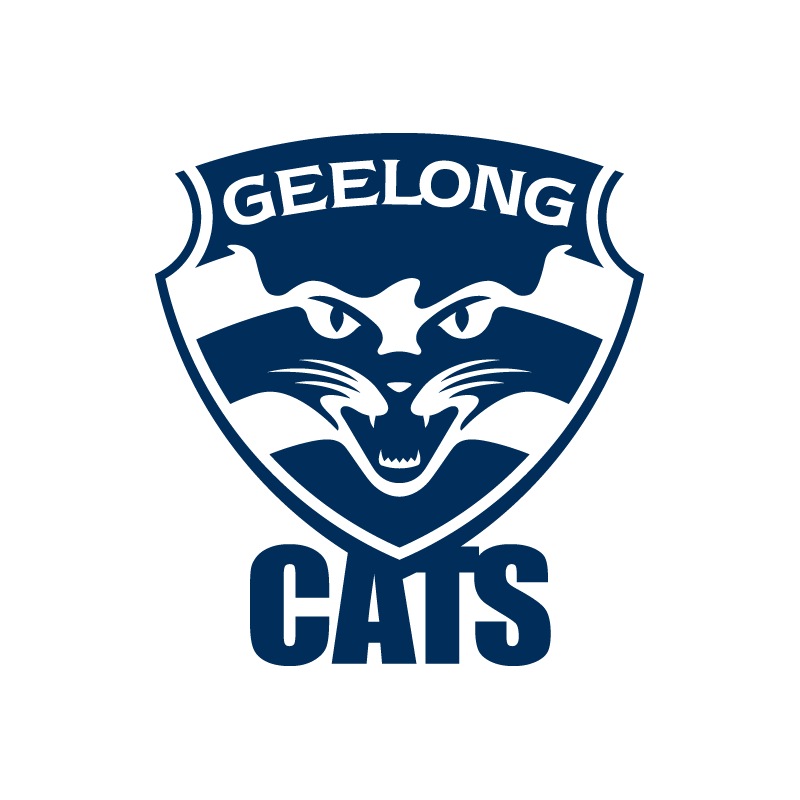 Geelong
List needs:
Drive from defence

Underutilised wantaway opposition youth

Opposition salary dumps that yield picks
Who should they target?
With former Bomber Conor McKenna flagging interest in returning to the AFL, Geelong would make for an ideal landing spot for the Irishman who can join countryman Zach Tuohy as part of the Cats' best 22. Geelong is in a win-now situation and McKenna can contribute immediately and generate some of the best drive from defence in the AFL.
Geelong appears set to take advantage of the situations of former Geelong Falcons talents Ollie Henry and Tanner Bruhn, with the pair likely to request trades to the Cats. Henry may join brother Jack in defence while the addition of Bruhn would be a timely one with the better part of Geelong's core of midfielders aged 30 and above.
With Geelong winning a premiership with the oldest team to feature in a game in VFL/AFL history, the Cats should explore opposition salary dumps if they can yield early picks from such deals. Gold Coast has spoken about including pick 7 in a trade to rid themselves of Jack Bowes' back ended deal. While Bowes may be a salary dump, he is a capable footballer with best 22 attributes.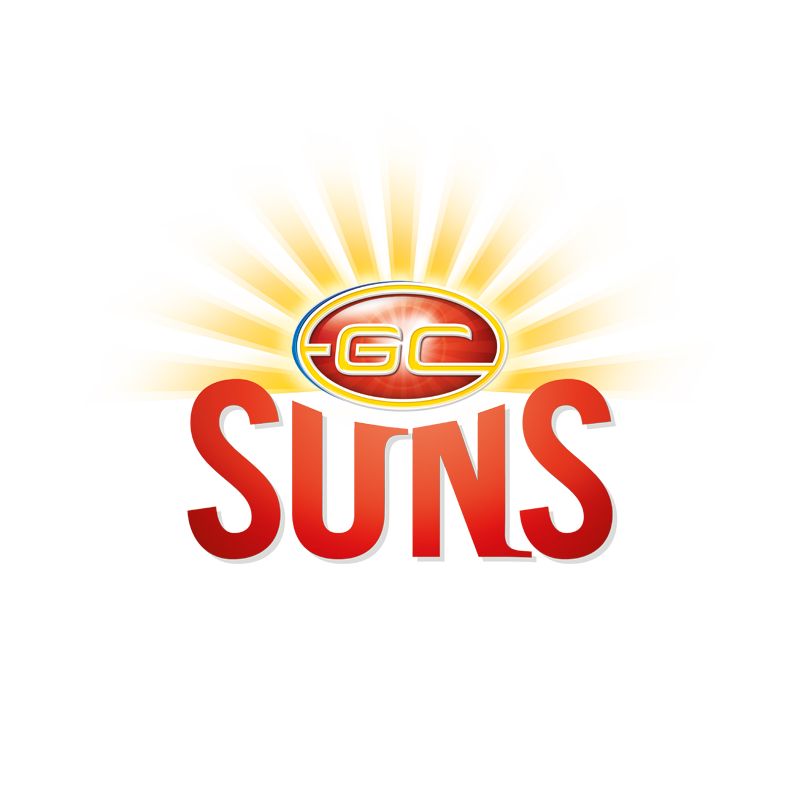 Gold Coast
List needs:
Mature age draft focus late and in the rookie draft

Veteran experience

Improving their 2023 draft hand
Who should they target?
The reality Gold Coast face is they are not a destination club desirable to free agents or opposition players seeking a trade. The secondary issue is that the Suns struggle retaining talent with those they retain often overpaid. The solution for the Suns is a focus on mature age recruitment and scouring the state leagues for footballers who can add to the Suns' best 22 in positions of need. Mature age prospects such as Casey Voss and Angus Baker (if he chooses to nominate for this year's draft) would be instant plug-and-play options in defence. One unexplored opportunity for the Suns is the recruitment of local VFL talents from Southport. With Southport full of draftable local talent, the Suns should be tracking who from Southport can perform a role to a best-22 standard. Former Gold Coast Academy member and talented forward Max Pescud is the obvious list fit from Southport this year.
With Lachie Hunter currently weighing his options as a contracted Western Bulldogs midfielder, Gold Coast should be making a play for the veteran. With Brandon Ellis the Suns only player who has experienced premiership success, Hunter would provide the Suns with a second player who has been a part of premiership success and a veteran who can add to their gameday 22.
With three Gold Coast Academy prospects in Jed Walter, Ethan Read and Jake Rogers likely to be of interest to the Suns in next year's draft if their development continues, the Suns will be making it a priority to add to their 2023 draft hand. With lots of players expected to leave the Suns this trade period, this should not be an issue if the Suns don't go silly in giving too much draft capital up in salary dumps.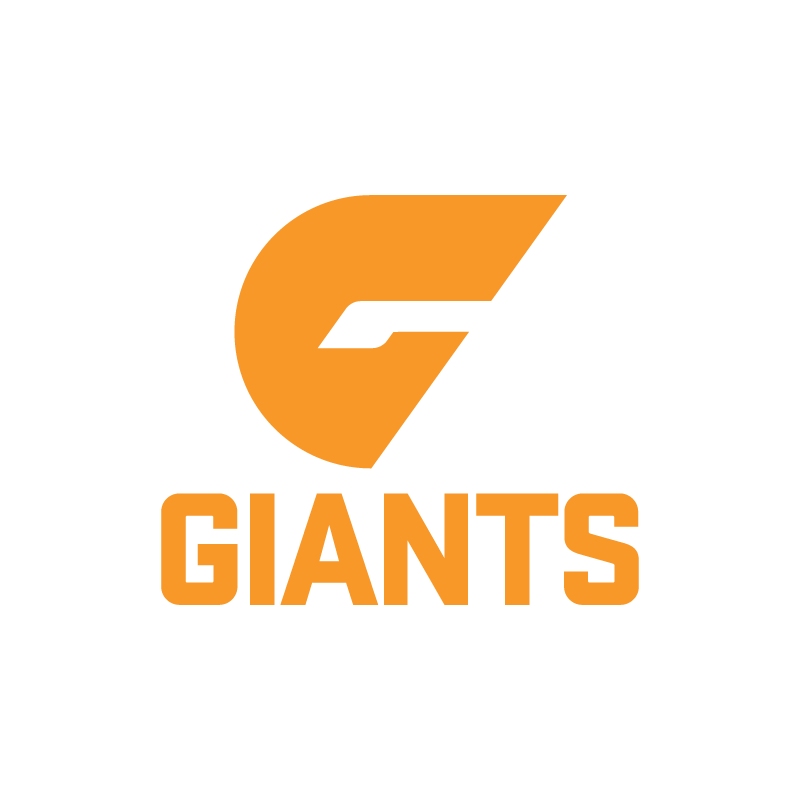 GWS
List needs:
State league draft focus late and in the rookie draft

Key forward

Unwanted wantaway opposition talents
Who should they target?
With the Giants continuing to get themselves caught in the trap of overpaying to retain talent, the logical shift for the Giants to manage their salary cap more sustainably over the long term is to start focusing more heavily on drafting mature age draft prospects through the state leagues. Helpful for filling list holes, performing on average beyond the pick with which they were selected, and typically far outperforming the size and length of their salary, with correct talent ID, a greater proportion of selections of established state league performers would greatly benefit the Giants in managing their salary cap. Some names the Giants would benefit from looking at this year include defender Casey Voss, key defender Ethan Rogers, midfielder/forward Bailey Rogers and talented forward Max Pescud.
On draft night, he priority for the Giants should be to secure a future star key forward if they can. It is not yet known whether he will be available at GWS's pick, but if Aaron Cadman is available, he is a prospect the Giants could build their front half around long term. If the Giants are not convinced Cadman will be available at their pick, they could do worse than target underutilised key forward Josh Schache during this trade period. Kicking game highs of seven goals in each of his last two VFL games for 2022, the still unsigned Schache is good enough over the short to medium term to add to the Giants front half.
With the Giants have long struggled to attract rival talent, wantaway opposition talent is their opportunity. With the Giants' midfield set to take a hit this trade period with Jacob Hopper and Tim Taranto likely to join Richmond and Tanner Bruhn likely to join North Melbourne, Matt Crouch would be an ideal low-cost midfield replacement for the Giants. For an injection of speed and run, Bradley Hill is open to a trade and would be a second logical target for the Giants with his outside run and speed.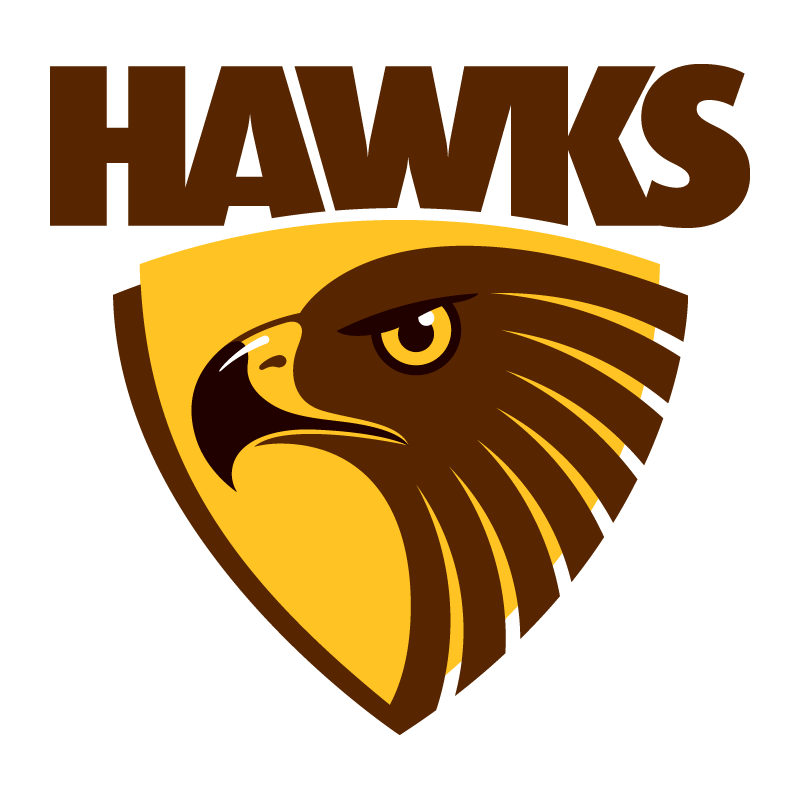 Hawthorn
List needs:
Outside midfield

Ruckman

Additional immediate key forward
Who should they target?
With free agent Karl Amon naming Hawthorn as his club of choice, the Hawks will be adding a difference making outside midfielder. With Hawthorn's midfield lacking in the way of outside drive, Amon presents a perfect list complement.
With thin ruck stocks following the retirement of Ben McEvoy, Hawthorn would benefit from adding another ruckman to play ahead of the still developing Ned Reeves and Max Lynch. With Lloyd Meek stuck behind Sean Darcy with no clear path to a best 22 position for Fremantle, he has requested a trade to Hawthorn with a view towards becoming the Hawks No. 1 ruck. While Meek has only enjoyed limited AFL opportunities with six senior games in 2022 and nine in 2021, his WAFL form has been so dominant that he could have been the top ruckman for several different AFL club's last season.
With Jack Gunston expected to sign with Brisbane as a free agent and with Hawthorn thin on key forwards, Chris Burgess would provide the Hawks with a capable, low-cost, short-term fix. Leading the VFL goalkicking with 63 goals from 20 games, the athletic Burgess has arguably been underutilised this season and would be a logical replacement for Gunston.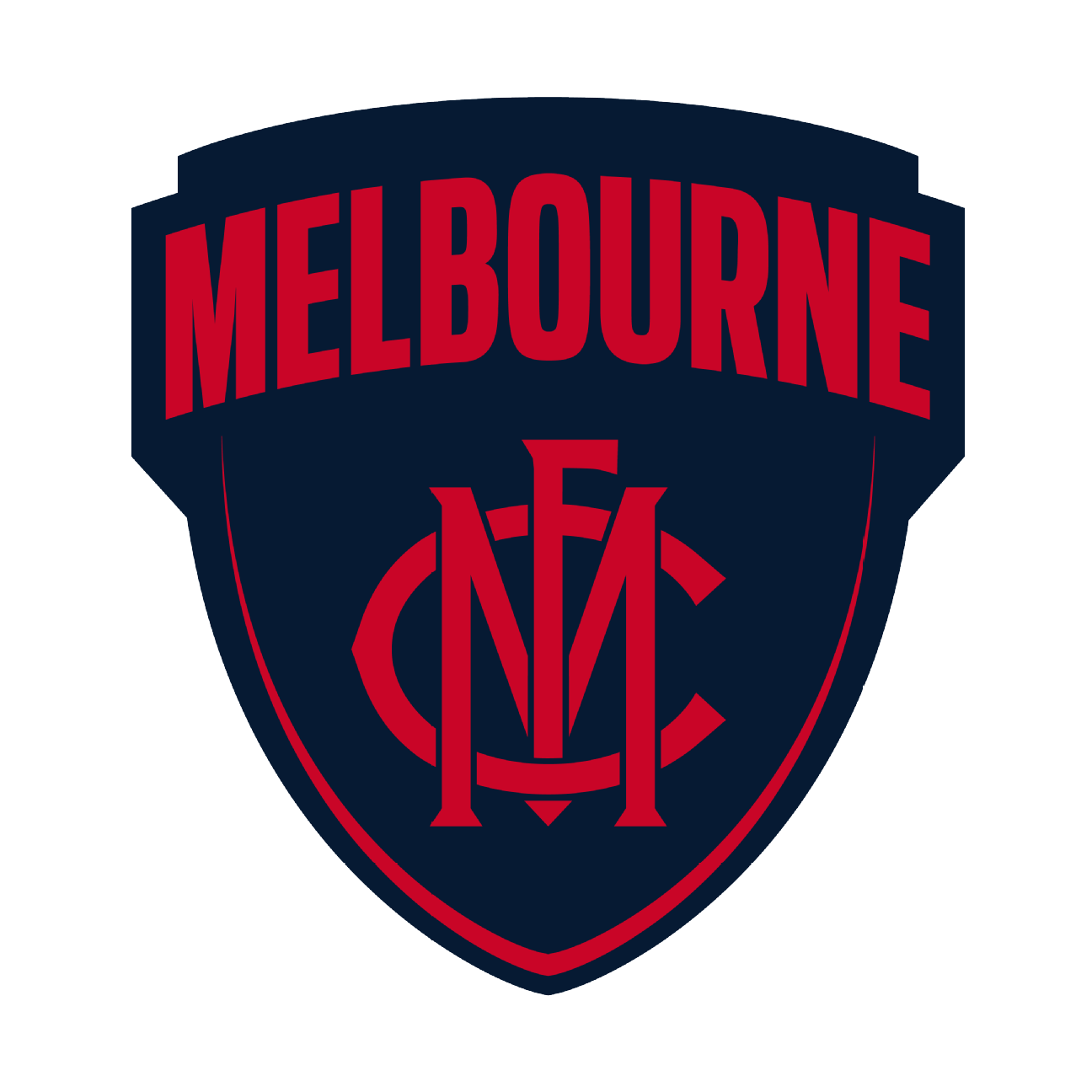 Melbourne
List needs:
Classy midfielder/forward who can pass precisely to inside 50m targets

Ruck depth

Outside run and speed
Who should they target?
The major missing link for Melbourne is a classy midfielder/forward who can hit inside 50 targets reliably. 2021 Sandover Medallist, Bailey Rogers would fill the role perfectly with his versatility to play midfield and forward and his classy skills, strong marking and ball winning capabilities a bonus. With Carlton midfielder Will Setterfield in and out of Carlton's best-22, he may be someone Melbourne could make enquiries into as a further classy midfielder who could add improved balance to the Demons midfield.
While Brodie Grundy has been heavily rumoured to be joining Melbourne, the Demons should be demanding Rory Lobb as part of any deal for Luke Jackson. While Lobb has requested a trade to Western Bulldogs, Melbourne arguably need Lobb more, not just as a ruck, but as a contested marking force close to goal and someone who does not relegate Gawn to spending most of his time forward. What makes the Lobb fit so ideal is that he is ideally suited to a relieving ruck role behind Gawn and gives the Demons the option if Gawn misses games at some point to take over as Melbourne's lead ruck.
While Bradley Hill has been linked to North Melbourne, the wide-open expanses of the MCG would suit Hill much better as it did during his tenure with Hawthorn. With Melbourne a team featuring prolific ball winners, Hill for the Demons would need to do nothing more than just be himself which makes Melbourne his ideal landing spot.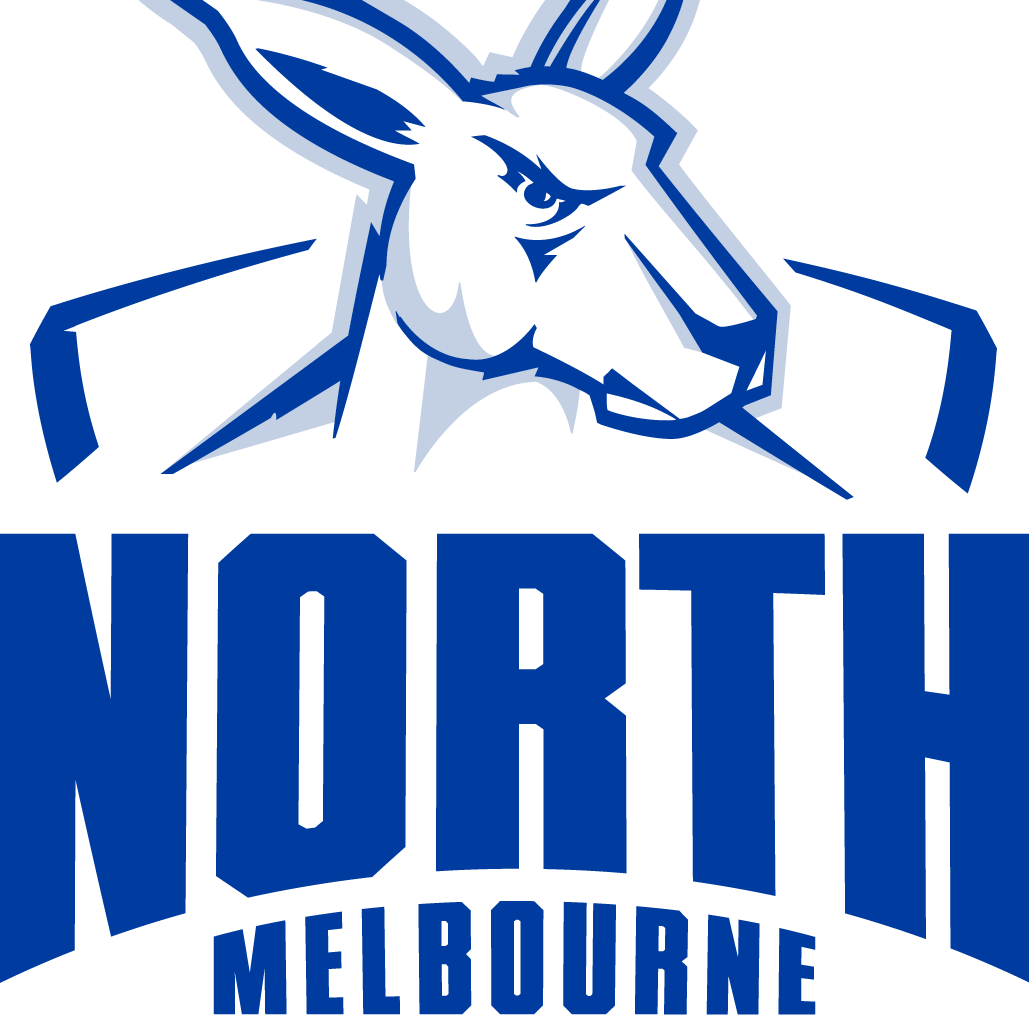 North Melbourne
List needs:
Wantaway opposition players who can improve best-22

Opposition salary dumps during the trade period that can bring additional picks in the door

State league draft focus
Who should they target?
With Hunter Clark, Griffin Logue and Darcy Tucker all linked to moves to North Melbourne during this trade period, the Roos will be offering up their AFL assistance picks and (if required) 2023 picks to complete each trade with a view towards improving their best 22.
With the AFL now allowing salary dump trades, Jack Bowes, who is on a heavily back ended deal, is the perfect candidate for North Melbourne to target if Gold Coast include their pick 7 as part of the trade. While North Melbourne have not been linked to a trade for Bowes, if they were to do so, he would add to their best 22 either as a midfielder or defender.
North Melbourne have neglected to recruit from the state leagues with Kallan Dawson from this year's mid-season draft the only existing instance of a mature age talent drafted across their list - the least of any AFL club. With North Melbourne's defence unimpressive in its current state, Casey Voss and Angus Baker are two ready-made defenders who would suit, and could be picked up either late in this year's National Draft or in the Rookie Draft as likely best 22 pieces.
Port Adelaide
List needs:
Midfield upgrade

General forward

Key defender
Who should they target?
With Richmond getting aggressive this offseason and set for a big trade period, Jack Graham is a player who may be an unwanted casualty. With Graham appearing scarcely at centre bounces in 2022, any future midfield opportunities are likely to become more limited next season with Jacob Hopper and Tim Taranto expected to join the Tigers. Port Adelaide is set to pursue Graham this trade period, and if secured, he'll be able to immediately add to Port Adelaide's midfield.
Requesting a trade to Port Adelaide, Junior Rioli is the forward the Power have long coveted this offseason with a view to add him to their thin front half. Delisted free agent and former Geelong player Francis Evans has been touted as a second forward who may join the Power this off-season.
Port Adelaide would benefit from the addition of another genuine key defender. Being selected for just nine games in 2022, Sydney key forward Hayden McLean may be a candidate for a positional swift and if he was to be targeted by the Power, could provide them with a key defence solution. With his one-on-one work and contested marking, such a move may be what launches McLean's career and allows him to become a regular best-22 piece.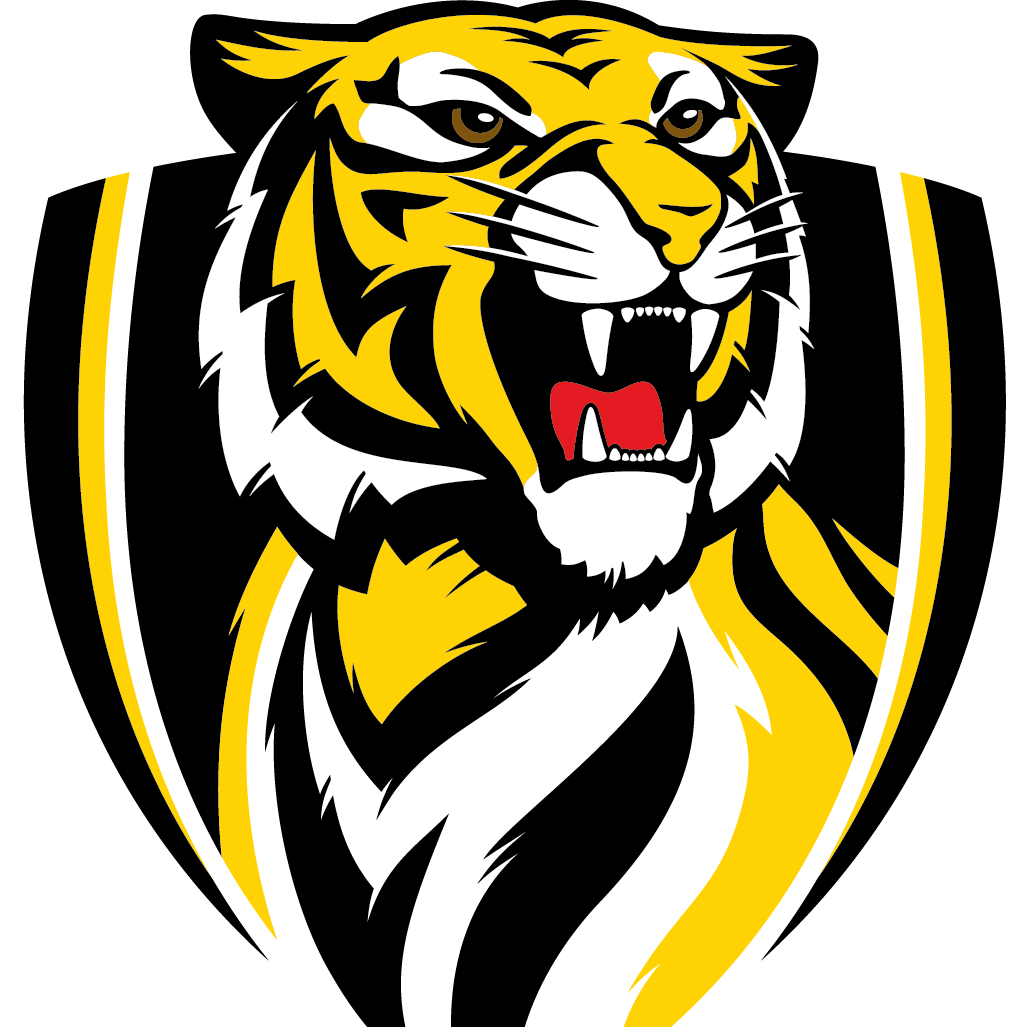 Richmond
List needs:
Star midfielders

Recycled or state league need-fillers who can add to Richmond's best 22

Midfield speed
Who should they target?
With a midfield that has long struggled at stoppages and to win the contested ball, now is the opportune time for Richmond to aggressively pursue established ball winning midfielders. GWS duo Tim Taranto and Jacob Hopper are the two Richmond have targeted and look set to secure during the trade period as two difference makers who can propel the Tigers back into premiership contention.
With Geelong proving that topping up on opposition talent and state leaguers is a winning formula for premiership success, Richmond may have one final chance to aggressively work towards putting together a premiership side. With Jed Anderson out of contract and Liam Stocker delisted, they would be budget list additions who importantly play the style of football that would fit Richmond
If Taranto and Hopper are being added to Richmond's midfield, there will need to be an injection of speed and run around them to balance the Tiger's midfield. With Paddy Dow on the fringe for Carlton and having no clear path to a best 22 position, he would be an ideal midfield complement if willing to move.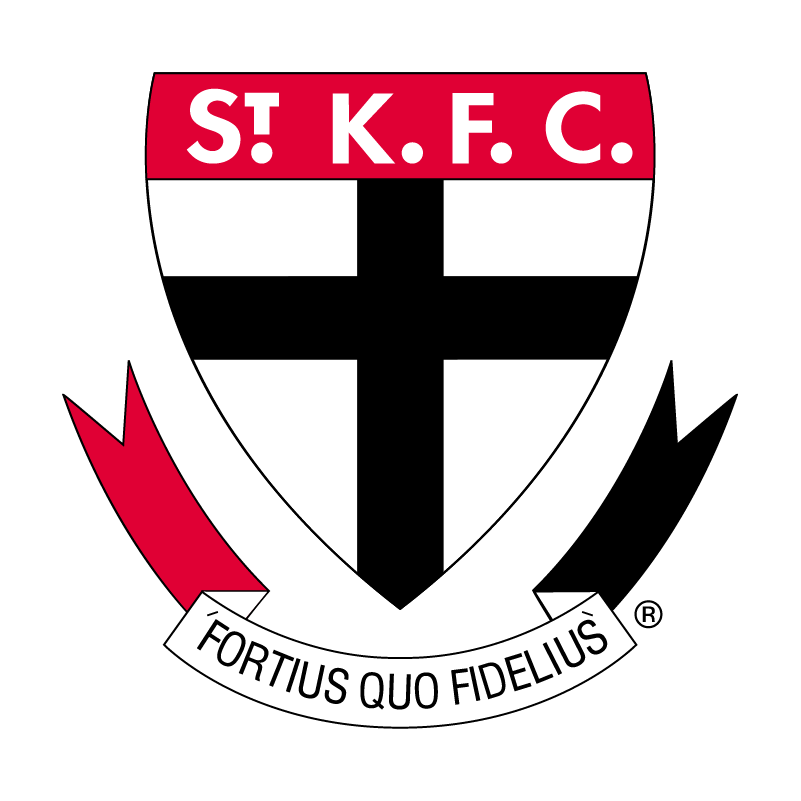 St Kilda
List needs:
Star midfielder/forward

Key forward support for Max King

Key defender
Who should they target?
Jordan De Goey is the obvious and best target for the Saints as a star midfielder/forward, if he is unable to agree to a deal with Collingwood. If Jordan De Goey re-commits to Collingwood on a long-term deal, Cam Rayner is the next player the Saints should aggressively pursue as a star midfielder/forward.
With Brisbane eager to add picks to secure a trade for Josh Dunkley and to have the picks to match bids on their two father-son prospects without entering a pick deficit, an appeal to Rayner for greater centre bounce opportunity and a midfield/forward role is how the conversation can start.
With Josh Bruce potentially the odd man out of a stacked Western Bulldogs front half if Rory Lobb is added, St Kilda would do well to aggressively pursue the former Giant and one-time Saint. Max King has been asked to shoulder too heavy of a load and if Bruce can be brought back into the fold, the Saints front half would be better balanced.
As a mature age key defender, Ethan Phillips is good enough to provide the Saints with a key defence solution. An elite intercepter and strong one-on-one defender, if drafted by the Saints, Phillips would provide St Kilda with someone who can contrast with and provide a complement to Dougal Howard.
Sydney
List needs:
Key defender

Key forward prospect

Big-bodied stoppage specialist
Who should they target?
With Sydney's key defenders on the shorter side, they would benefit from adding a taller and stronger bodied key defender to complement their back half. Esava Ratugolea, who was starved of opportunity in 2022, would represent an ideal key defence solution. Ratugolea could offer the Swans a physical presence who can shut down the bigger opposition key forwards and provide an additional intercept marking weapon to Sydney's back half.
Sitting on two first round picks, the second one being Melbourne's which they traded last offseason, the large part of Sydney's offseason focus will be on the draft.
With Lance Franklin and Sam Reid on their last legs respectively, Sydney will be looking for long-term successors either this offseason or in upcoming years. While Logan McDonald is projected to be one such successor, Sydney could use one of their first-round picks to select Isaac Keeler - a tall and athletic key forward who can do some freakish things at ground level. With Franklin and Keeler possessing similar athletic profiles, Keeler could have no better mentor to develop under.
With Sydney losing their big-bodied stoppage specialist in Josh Kennedy to retirement, Henry Hustwaite with their other first round pick would be a suitable draft target. Hustwaite could be drafted with a view to develop into a similar stoppage specialist and inside distributor to Kennedy. As a late blooming, 194cm ball winner who makes good decisions, Hustwaite would complement Sydney's existing midfielders once developed.
West Coast
List needs:
Luke Jackson

Ready-made midfielders

Opposition salary dumps that yield picks
Who should they target?
Unless Luke Jackson requests a trade specifically to Fremantle rather than simply specifying that he would like to move back to his home state, West Coast would be well served targeting him. A former pick 3 who has achieved surprisingly early success for a tall, while the Eagles are believed to be unwilling to offer pick 2, Jackson is worth the pick with West Coast an ideal situation for Jackson to develop. Nic Naitanui is a perfect mentor for Jackson in the short term and can support him in improving his ruck craft. Jackson would provide the Eagles with an obvious succession plan for once Naitanui retires.
With the Eagles' midfield thin and aged, some ready-made midfielders will be needed to bridge the gap over the coming years to help protect some of the youth they will gradually introduce. Brisbane Lions pair Rhys Mathieson and Deven Robertson, and now delisted Geelong midfielder Quinton Narkle would represent cost-effective additions for the Eagles through the midfield. With Brisbane needing more picks to match bids on their two father-son prospects and to use in a trade for Josh Dunkley, Mathieson and Robertson will be surplus midfielders in 2023 and should be available during the trade period. Narkle can simply be added as a delisted free agent.
West Coast are ideally suited to being in the market for salary dumps that yield picks with the Eagles needing to place a premium on the acquisition of good youth with a view towards starting to build a capable young core group. While there have been no links made to Jack Bowes, that is an opportunity the Eagles should be fully committed to with Bowes representing an instant best-22 improvement and pick 7 a great opportunity to get into one of the sweet spots in this year's draft. Could Mattaes Phillipou be available at pick 7 and develop into the next Marcus Bontempelli?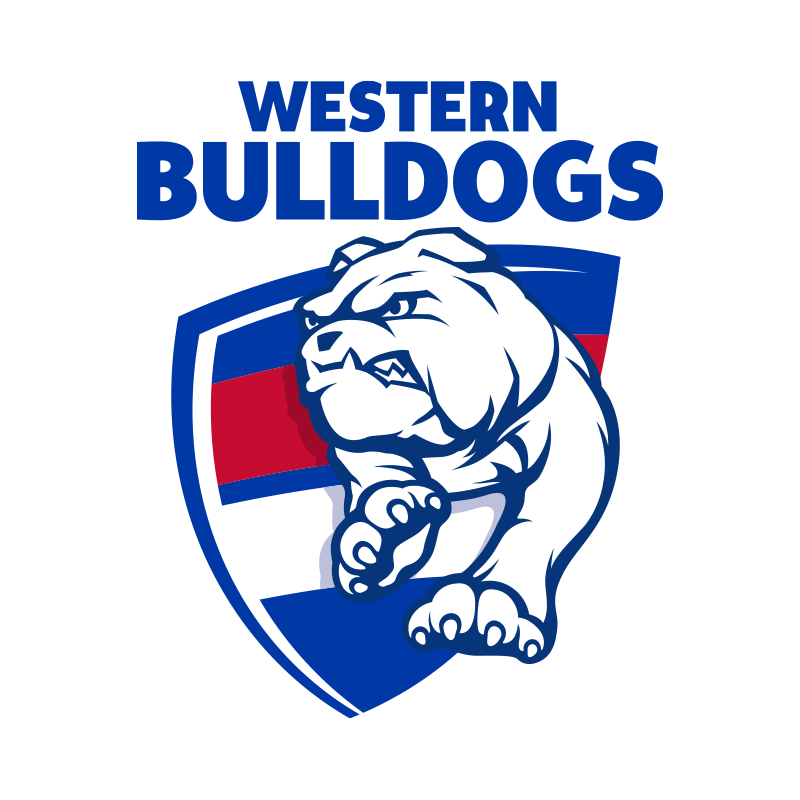 Western Bulldogs
List needs:
Key defender

Crumbing forward

Another ruckman
Who should they target?
Former Bulldog Liam Jones is set to re-join the Kennel as a delisted free agent and appears to be the key defence solution the Dogs need to complement to Alex Keath. If Jones can return to the standard he performed to in 2021 he can be a difference maker in the Dogs back half. The Western Bulldogs have also completed a medical on Adam Tomlinson who the club are also keen to secure during the trade period. With Tomlinson also able to play on a wing, he would give the Dogs added flexibility and insurance.
With the Western Bulldogs long having needed a crumbing forward to completement their existing forwards, this draft is one where a long-term crumbing forward can be located given the quality and depth of options available this year. If the Western Bulldogs are able to retain their second-round pick, Olli Hotton, Jacob Konstanty, Charlie Clarke and Noah Long are among the small forwards in this draft the Dogs should hoping fall to their pick.
With Rory Lobb requesting a trade to Western Bulldogs, while he is a luxury addition, he provides ruck insurance and is a suitable ruck partner who he can share the ruck minutes with over the short to medium term. The major benefit of this pairing is that it allows the Dogs to protect Sam Darcy from premature ruck exposure and lets him focus on further developing his key position craft.