After a short offseason, another premiership AFLW campaign is upon us. Our ESPN football writers have surveyed the field and given their pass marks for each club ahead of season seven.
Every club features, so jump ahead to your team below (desktop only).
Crows | Lions | Blues | Magpies | Bombers | Dockers | Cats | Suns | Giants | Hawks | Demons | Roos | Power | Tigers | Saints | Swans | Eagles | Bulldogs


Adelaide
Pass mark: Make at least a prelim final
With the introduction of their first ever cross-town rivals, Port Adelaide, it will take some adjusting for the reigning premiers who have ruled a dynasty throughout the AFLW for much of the competition. With the loss of the greatest player the competition has seen in Erin Phillips, the Crows will need to find their groove without her. The depth of their side is immense despite the Phillips shaped hole left at West Lakes with the likes of Chelsea Randall, Mariana Racjic, Ash Woodland, Anne Hatchard and Ebony Marinoff, so they will likely continue to have much success thanks to their elite midfield and forward line, and without any glaring holes in their side. Despite this, Phillips has been a key player in all their premiership wins (as well as Hatchard) and brings a wealth of experience in high stakes games, which may see them fall at the final hurdle when it comes to the pressure of a Grand Final.
'It was pretty emotional': Davey on suffering second ACL injury
Best and fairest winner Bri Davey reveals the difficulty of rupturing her ACL during the filming of the AFLW's new documentary.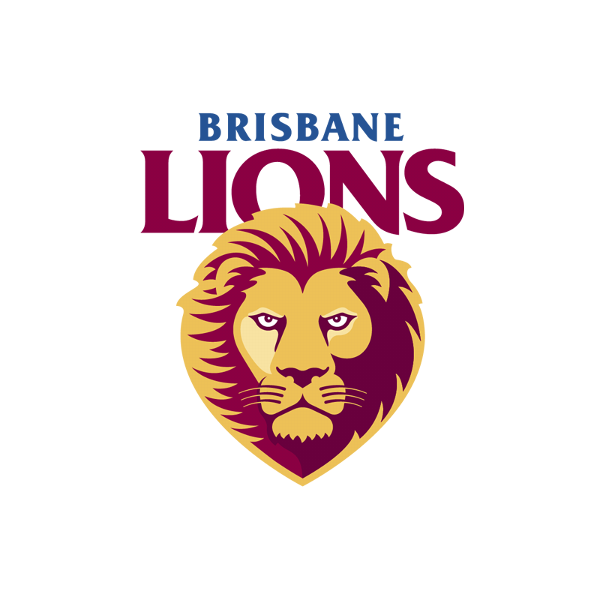 Brisbane
Pass mark: Win the premiership
Having always fallen victim to heavy raids from expansion sides, the fact that the Lions have remained so consistent across the league's lifespan is nothing short of impressive. Having relatively escaped that fate in season seven, coach Craig Starcevich will be quietly confident heading in, and the players obviously know there's something to hang around for. With last season's league best and fairest winner Emily Bates committing to the club despite heavy interest from rivals, they're in good hands and may see an advantage over expansion sides and those which have been gutted in the off-season. Their combination of talls and smalls and strong forward line also remains. With the return of midfielder Lily Postlethwaite after a year on the sidelines with an ACL, she's been dominating for the Maroochydore Roos QAFL side and is looking to emerge as a key cog in the Lions' engine room.
Carlton
Pass mark: Adjust to life without Maddy Prespakis
The Blues have seen some big changes across its midfield and forward line in recent seasons and this is no exception. One of their key players, Maddy Prespakis has made the jump to childhood club Essendon and it'll take some adjusting for the Blues who have relied on her consistency across her 34 games with them. The midfielder is fresh off claiming Carlton's AFLW best and fairest, and joins the Bombers with a chockers CV, including being 2020 AFLW league best and fairest winner, a 2020 All-Australian player and a three-time club best and fairest. With her goes Georgia Gee, also a key part of the Blues' line-up across the past five seasons around the contest on the wing and forward line. The Blues still have star Darcy Vescio, invaluable in stoppages and goals and former Geelong veteran Phoebe McWilliams who will add to their attacking stocks. Mimi Hill only played six games last season after an ACL comeback but was averaging 21 disposals and three marks a game to win the rising star award, so if she continues on that trajectory she may be their ticket to winning a few more games.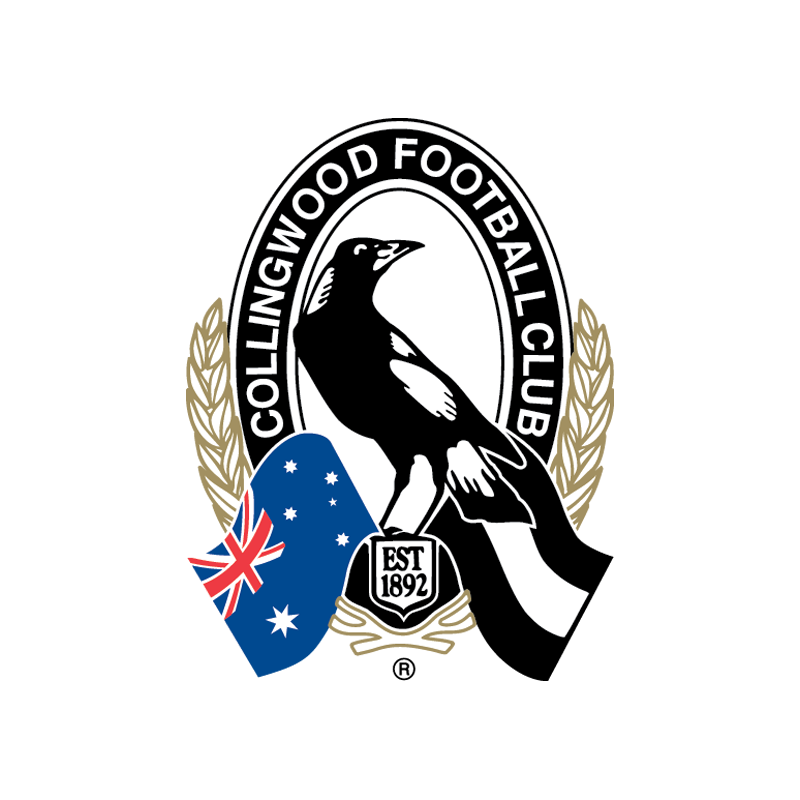 Collingwood
Pass mark: Make the finals
Having found themselves victims of the cruel ACL injuries which riddled the league last season, Collingwood will be without arguably the best player in the competition in Brianna Davey and dynamic midfielder Britt Bonnici. Another questions looms with Ash Brazill having just won gold at the Commonwelath Games for netball with the Australian Diamonds as she is yet to commit to this season after stepping away in season six to pursue her gold medal dreams. Despite having made finals three times they've never quite been able to get to the big dance, but they do have players that can step up this season with defender Ruby Schleicher having training with the midfield group during the preseason as well as Mikala Cann and Jaimee Lambert both having had prolific seasons earlier in the year, along with the ever consistent Chloe Molloy. They have the utilities to win a flag but with some glaring omissions it may not be their time just yet.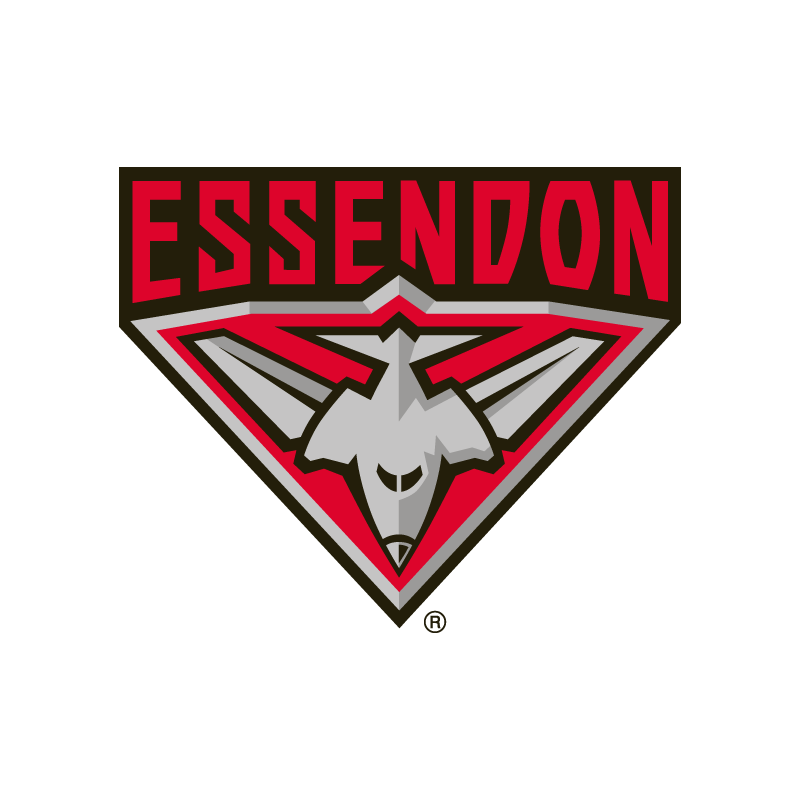 Essendon
Pass mark: Don't rely on the seasoned stars
New kids on the block, the Dons will be vying to make a big impact and with some really exciting recruits ahead of their inaugural season they may just have a chance. As with all expansion sides it's hard to predict but with Bulldogs star Bonnie Toogood, Carlton star Maddy Prespakis, former Saint Jacqui Vogt, Daria Bannister and Jess Weutschner they have experience on their side. They were the VFLW Premiers, with many of those players having now been elevated to the AFLW list, they'll have confidence and a heavily established group on their side. If they can get their game plan right and gel as individual players it'll be an exciting team to watch.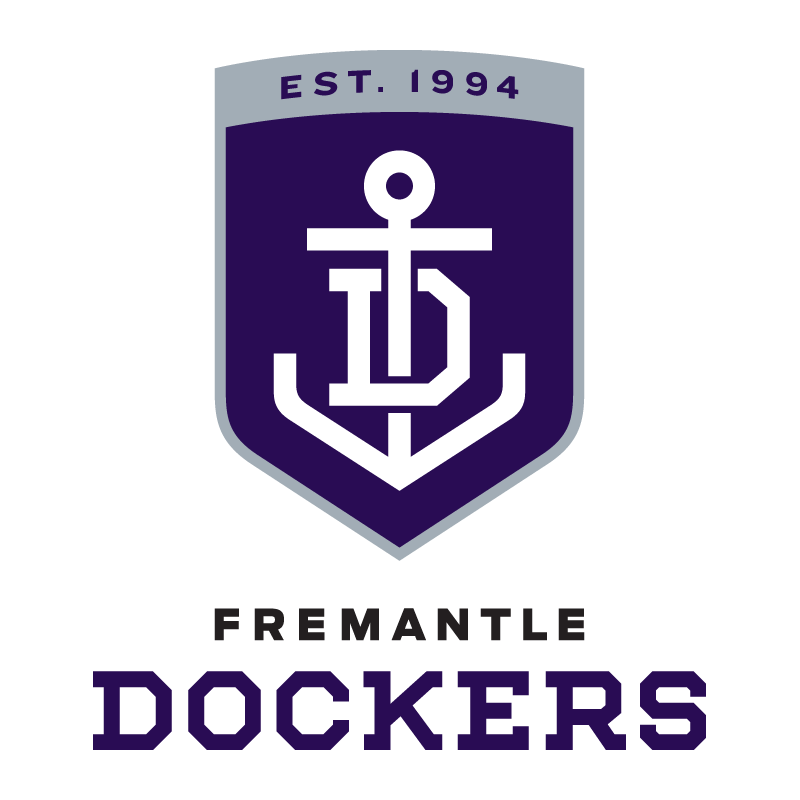 Fremantle
Pass mark: Remain in the finals conversation
Fifth in last year's wash up, the Dockers have lost some key players in the offseason which could prove detrimental to their finals chances. The loss of star forward Gemma Houghton to Port Adelaide and Ebony Antonio to a posterior cruciate ligament injury to her right knee in the practice match against West Coast, means they'll be without their strongest side from Round 1. Antonio's wife, Kara, is also out after undergoing hamstring surgery but may become available down the track. This means their forward line will have to scramble to keep the scores we are used to seeing from them.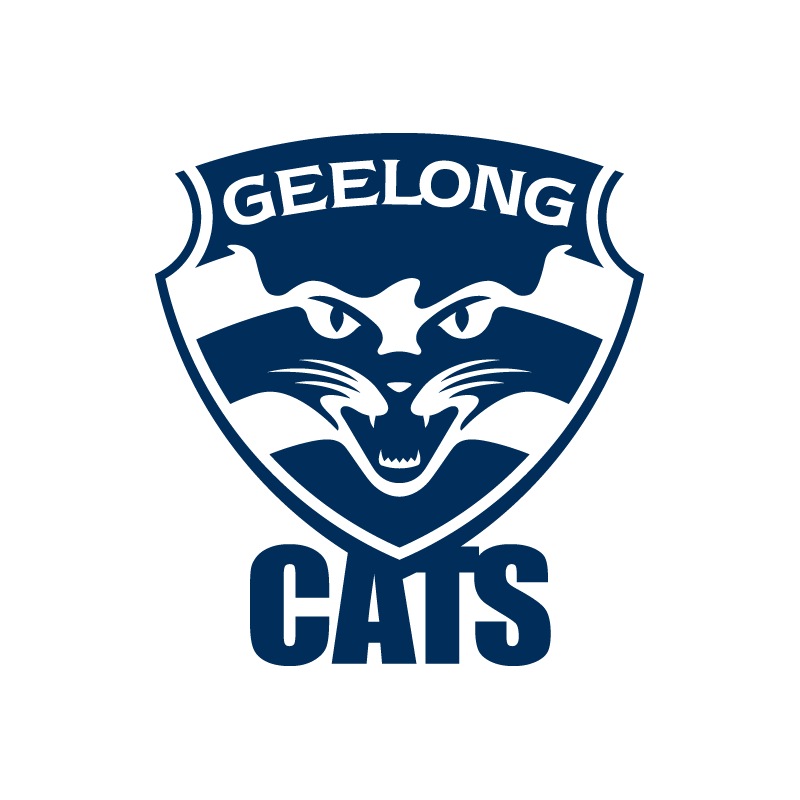 Geelong
Pass mark: Win more games than last season
Geelong only managed two wins last season with some close calls but they show promise after slicing their average losing margin from 29 points per game in 2021 to just 10.6 points in Season 6. Their young midfield is stellar but has been plagued by bad luck after 2018 number one draft pick Nina Morrison underwent her second ACL injury in Season 6. With Morrison able to have a full preseason (as much as the accelerates Season 7 timing allows for) and back fit and firing it could be the difference for the Cats. Melbourne pair Shelley Scott and Jackie Parry will add much-needed experience to the Cats' attack.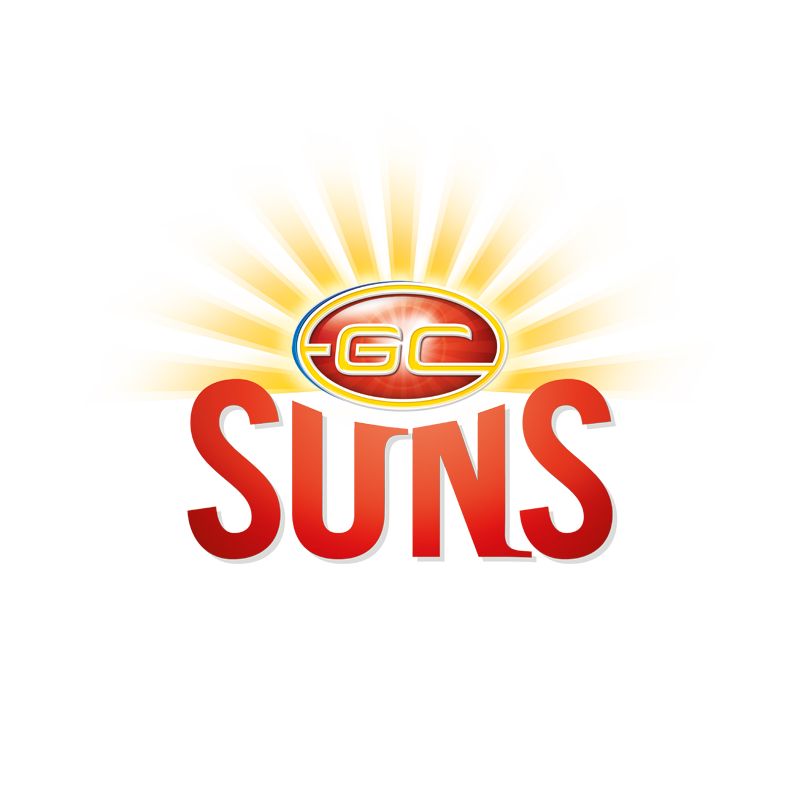 Gold Coast
Pass mark: Get growth out of the young crop
There's been a lot of movement for the SUNS and their list is very young, which means the focus will likely be on developing players with foresight to a flag in years down the track, but it won't be this season. They've got a strong bill of health on their side but they've also lost five players to Port Adelaide and two players to the Hawks so it'll be about giving their fringe players more game time to hone their skills in the elite environment. Alison Drennan and Charlie Rowbottom will be the keys to their success and likely pivotal in helping to set the scene for some more wins this season.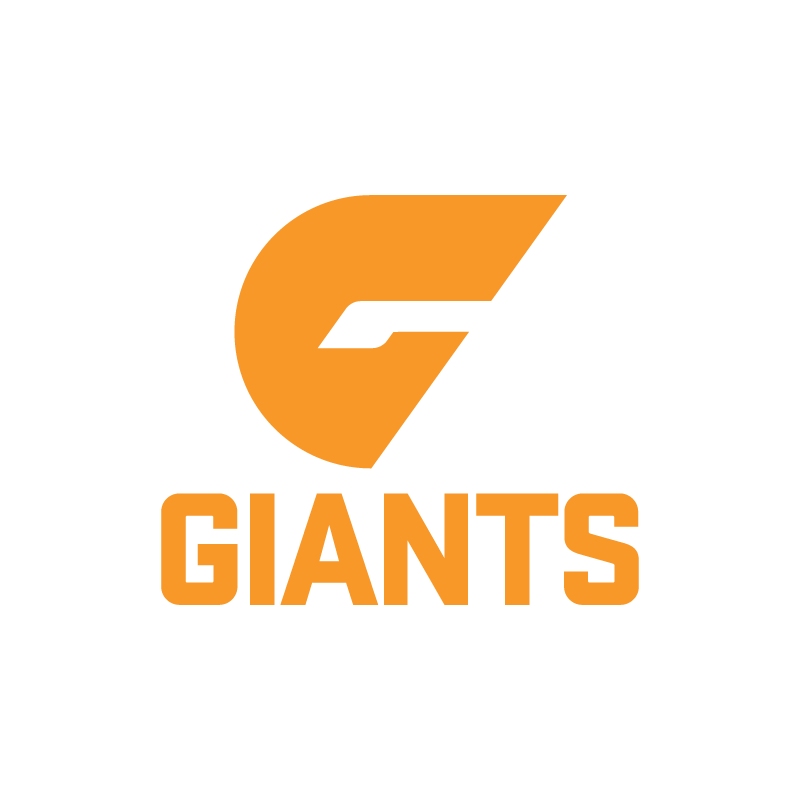 GWS
Pass mark: Play consistently under new coaching cohort
The Giants main point for improvement will be consistency, but they have a new coach in Cam Bernasconi supported by an exciting new coaching cohort. With Cora Staunton having led the goal kicking for the Giants the past three seasons they'll need to find others who can be as consistent between the sticks to get the wins they need, as well as sticking to a consistent game plan which could see them get into a winning rhythm. Allowing their more experienced players to help bring in the succession of new talent will be key to helping improve the depth of this side.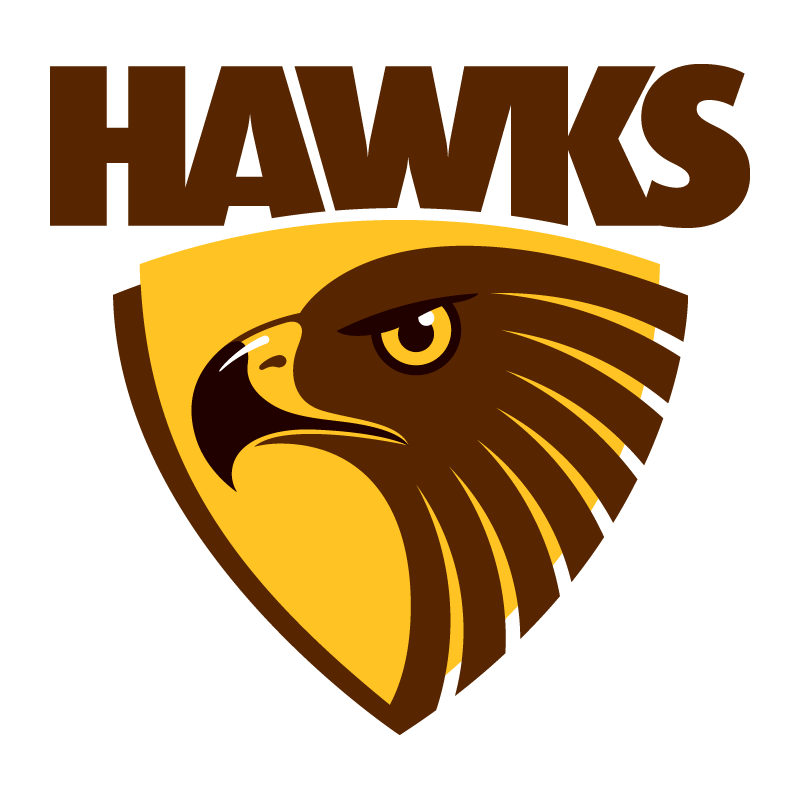 Hawthorn
Pass mark: Win more than one game
The four expansion sides present four great unknowns for season seven and Hawthorn is no exception. Bec Goddard's team will draw upon a healthy mix of experienced AFLW players, strong representation from the club's VFLW program, and a chunk of young talent picked up by the draft. How these three distinct groups come together will be the big question for the Hawks.
If any coach is capable of getting things done in an inaugural season, it is Bec Goddard. And if any coach is capable of bringing otherwise disparate groups together, it is also Bec Goddard, who managed players across Adelaide and Darwin in that 2017 Crows' premiership. A couple of wins in 2022 could be the start of something big for Hawthorn.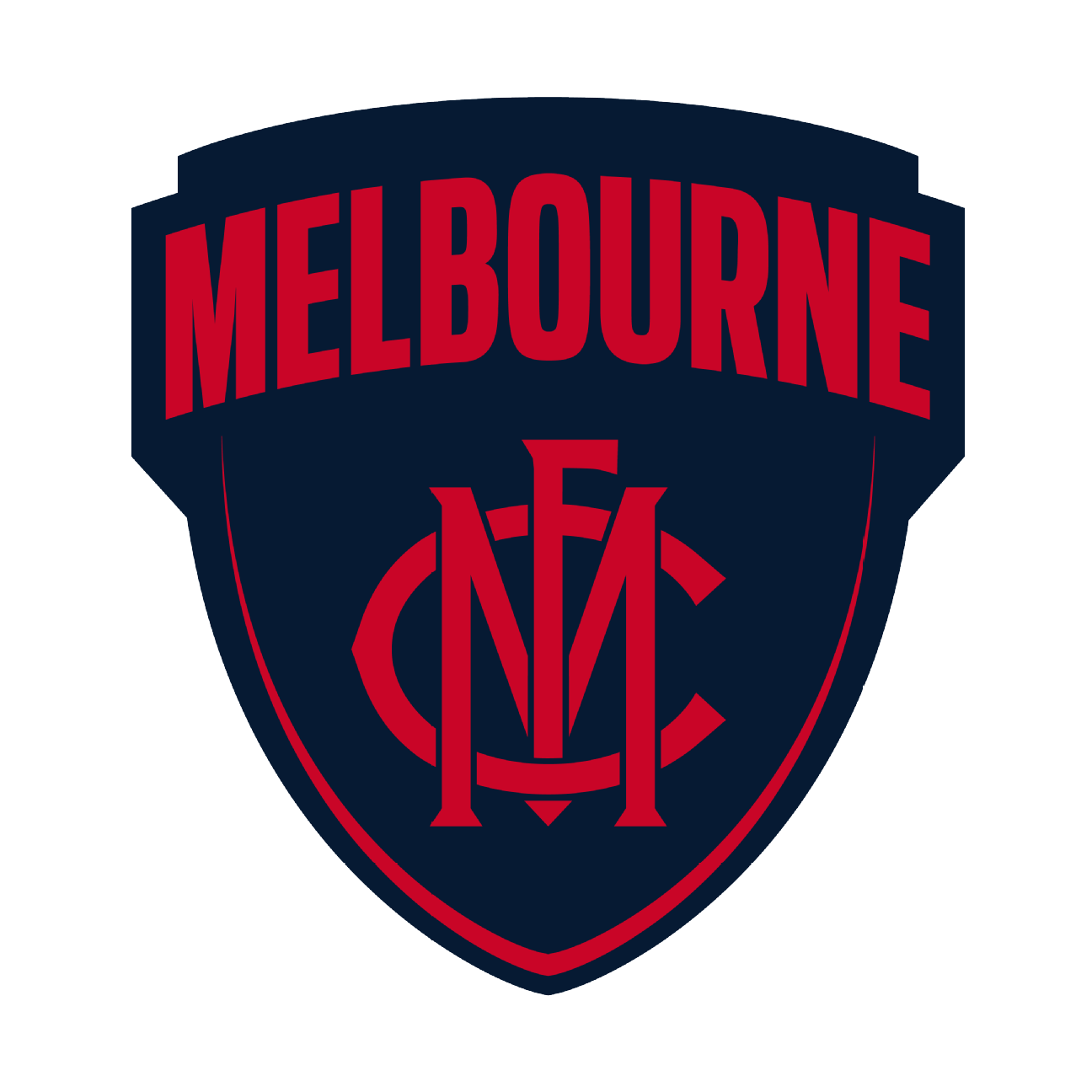 Melbourne
Pass mark: Reach back-to-back Grand Finals
It's a lofty pass mark for the Dees but it no doubt matches the club's own ambitions, particularly after the result in season six's Grand Final. With a semi-final exit, a preliminary final exit, and a Grand Final loss in their last three seasons, the natural progression appears to be a premiership.
Much like Brisbane and Adelaide, Melbourne are firmly in their premiership window and are one of the sides which will seemingly benefit from the almost non-existent offseason. With very little movement in and out, and obvious replacements for those that have departed or have been injured, season seven represents as close to a do-over or a second chance as possible for this side.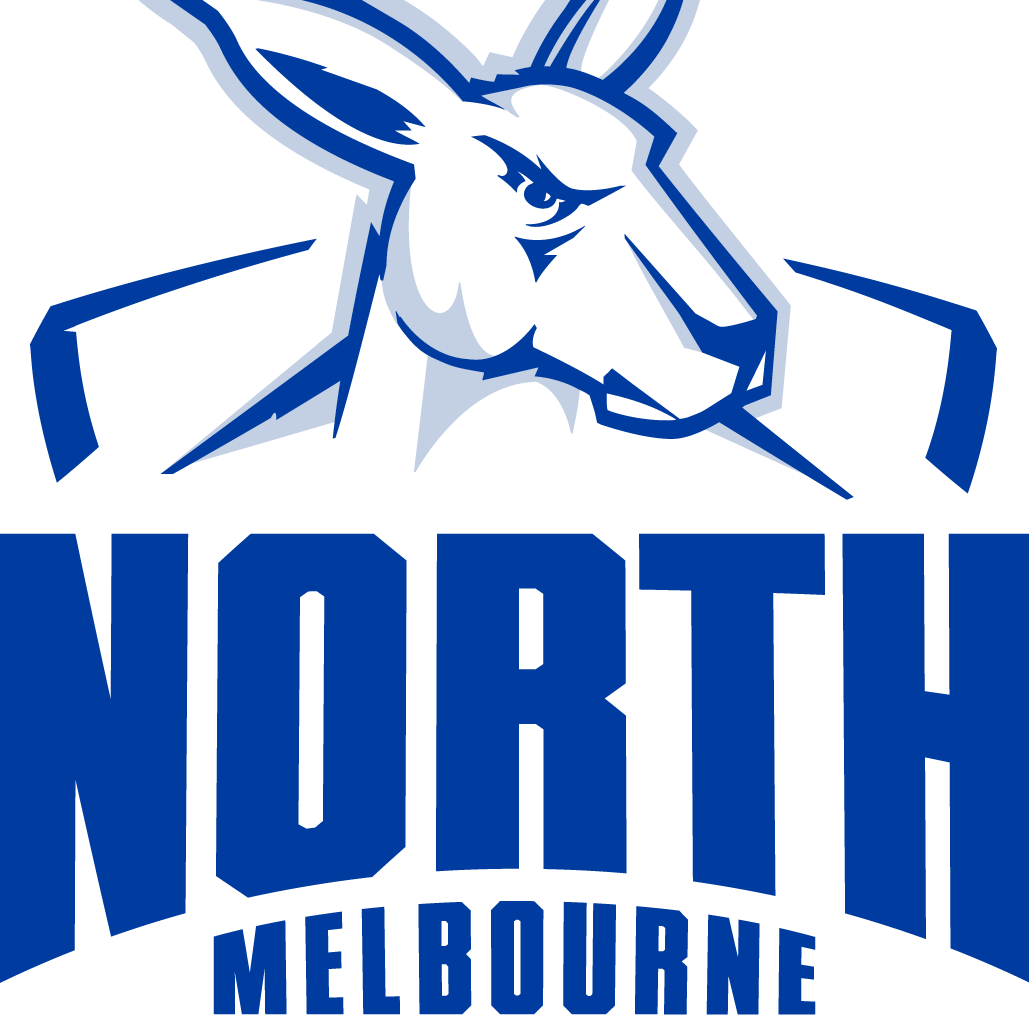 North Melbourne
Pass mark: Clear the elimination final barrier
Since the cancelled season of 2020 the Kangas have qualified for finals twice and fallen at the elimination final barrier just as many times. Of course, finishing in the top four eliminates this specific hurdle altogether but with many other sides looking the goods this season as well as some big outs for North, the elimination final may once again rear its head for the team from Arden St.
How the team goes about replacing the likes of Kaitlyn Ashmore, Daria Bannister, and Daisy Bateman will go a long way in seeing where the team ultimately finishes on the ladder. Maximising the output of their known superstars like Emma Kearney, Ash Riddell, and Jasmine Garner, as well as ensuring they're adequately supported, will also be key factors. By not just making finals but progressing deep into the post-season, North will show they are part of the pack not just the best of the rest.
Port Adelaide
Pass mark: Be more than Erin Phillips
The story is too good and the history too rich for the Erin Phillips to Port narrative to not be a large part of the Power's first AFLW season. Her signing, her captaincy, and her almost inevitable magic on the field will be a joy to witness for all comers. But a team isn't just one player and Port need to ensure the headlines aren't dominated by the Phillips narrative.
Head coach Lauren Arnell has recruited smartly and there are enough experienced heads and potential headline grabbers for the focus to be on the team and not just Phillips. Whether or not this translates into wins on the board is something that only time will tell.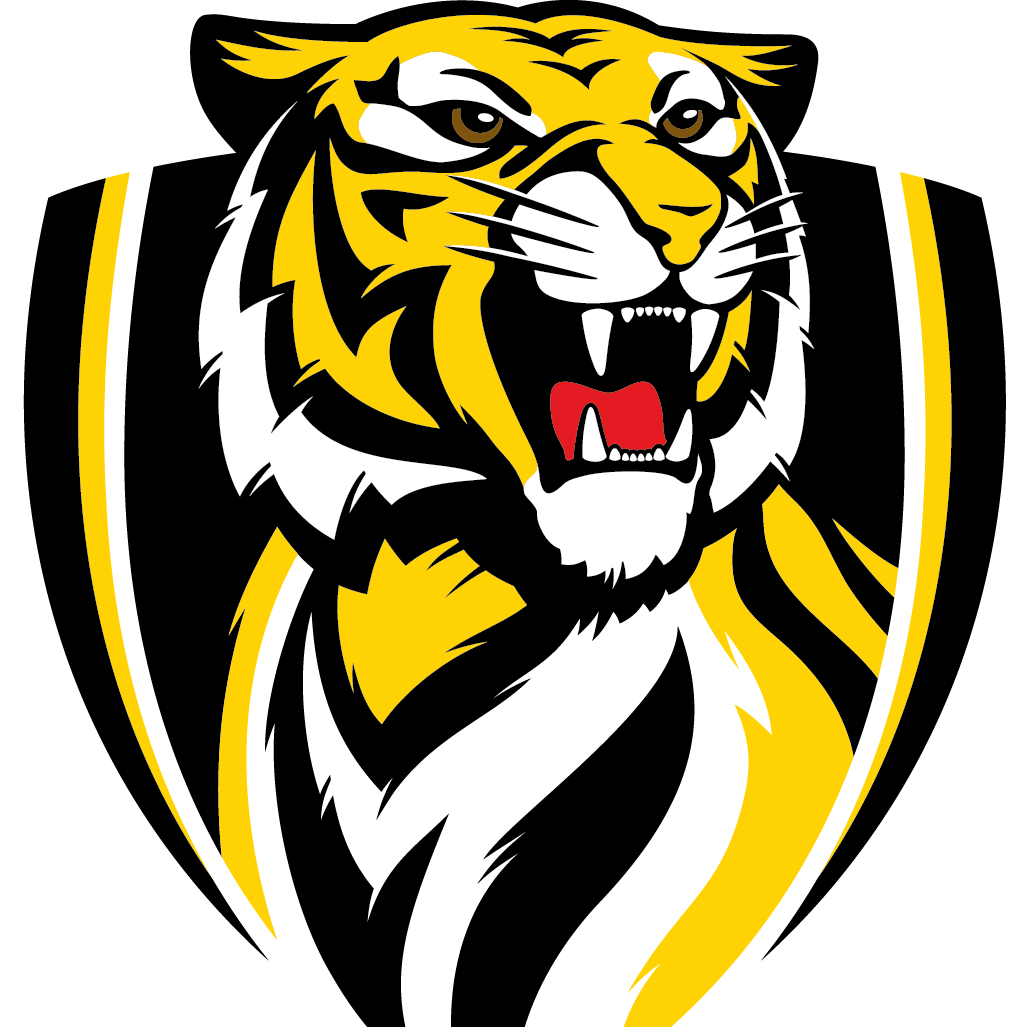 Richmond
Pass mark: Be in the top eight conversation
The Tigers showed glimpses of what they could be in the first season of 2022 but simply couldn't get the job done often enough with injuries creating instability on their list. Heading into the second season of 2022, Richmond appear to have covered their losses well and gained key players across all lines with Grace Egan joining from Carlton. Libby Graham from the Giants, and Steph Williams from Geelong.
Like many of the other sides in the competition, what Richmond could be looks obvious. Whether or not this miniscule offseason has been enough time for that potential to be realised is another story. The Tigers can kick goals but leak them just as easily, if they are able to keep scoring but tighten things up at the back and ensure they nab the necessary wins, a finals berth isn't out of the question.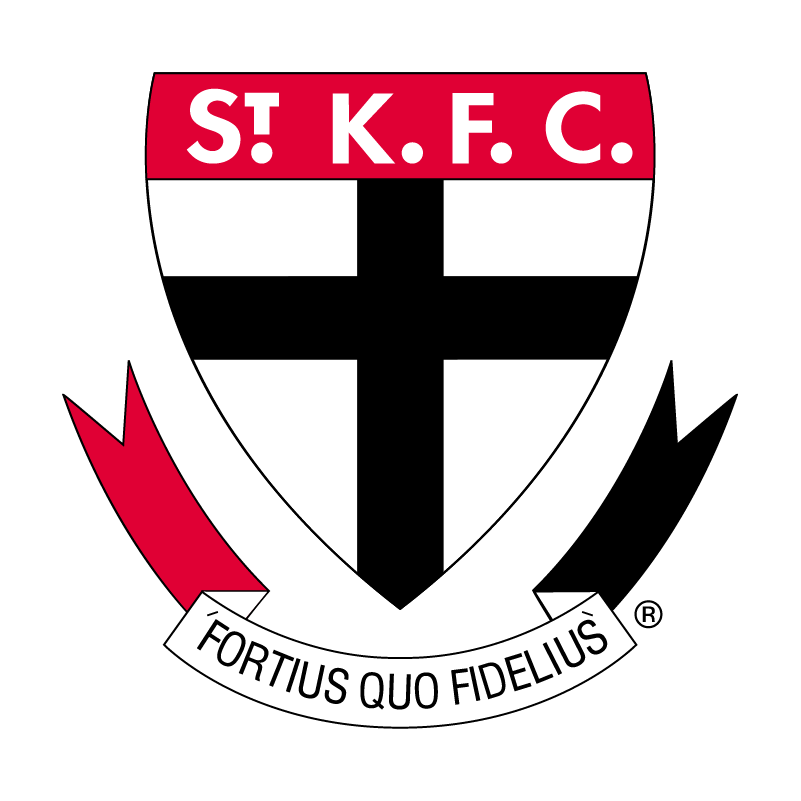 St Kilda
Pass mark: Separate themselves from the bottom four
The Saints have never won more than three games in a season and have slowly slid down the ladder year on year since their debut in 2020. But this St Kilda list has potential and appears to have the necessary components to start a fire. Georgia Patrikios' reinjection into the midfield, Tyanna Smith's return from injury, and the inclusion of Erin McKinnon and Nicola Stevens will all bring something that wasn't there last season. These ins will hopefully complement the likes of Hannah Priest, Nicola Xenos, Nat Exon, and Caitlin Greiser.
Perhaps in season seven, the slide down the ladder is stopped and that separation from the bottom four is all that is achieved. But they are two necessary steps on the road to moving further up the ladder, playing finals, and eventually, premiership glory.
Sydney
Pass mark: Get Montana Ham through the season
As with all the expansion sides, it is hard to know what these teams are capable of and consequently what constitutes a pass mark. All the talk around the Swans has been that they haven't recruited a big enough marquee player compared with the other expansions sides and lack AFLW-level experienced heads. But the recurring theme of the Swans has been one of looking forward. Their academy system is proof that they already looking ahead and in much the same way, the focus should be on how 2022 prepares their list for future seasons.
Montana Ham is a player that will factor highly in those future plans and getting through this first season, and her first taste of AFLW will be paramount. Not only will she have the pressure of the number one draft pick tag, the 18-year-old will be juggling Year 12 in another state along with her footy commitments.
West Coast
Pass mark: Win more than one game
It's a small pass mark but considering last season's trials and tribulations, the turnover in the offseason, and the current makeup of their list, keeping their goals small and manageable seems the best way for the Eagles. With 15 new players in, seven of whom came via the draft, and five retirements after season six, the scales have been tipped firmly to inexperienced.
Wins may be forthcoming against the other stragglers of last season as well as the expansion sides but nothing is a given in AFLW. The leadership of the likes of Emma Swanson and Dana Hooker, as well as Jess Sedunary who has moved across from Adelaide, will be more vital than ever as the Eagles look to build some strong foundations for future success.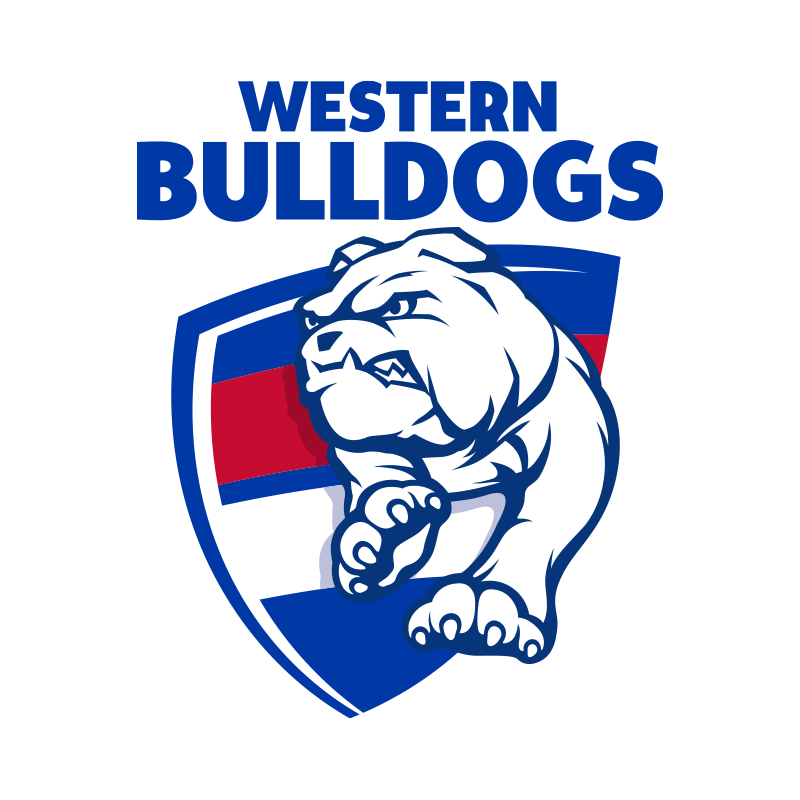 Western Bulldogs
Pass mark: Make the top eight
In the last two seasons, the Dogs have finished eighth and seventh. In the first season of 2022 they were in the conversation for finals but ultimately were unable to make that last push. Now with an expanded competition, a seventh or eighth-placed finish would see the Dogs return to finals, and it would be their first appearance in the post-season since their premiership in 2018.
Nathan Burke's list is very young -- with half the squad aged 21 and under -- and has lost its last two leading goal kickers in Izzy Huntington and Bonnie Toogood making a finals berth a tough but not impossible task. With fewer Covid interruptions and a cleaner bill of health, these young pups could return to finals action.